Oliver Millar
Oliver Millar is a Director of Photography based out of New York and Tokyo. Known for his style of "cinematic realism," Oliver has propelled himself to working with clients such as Mercedes Benz, National Geography, Facebook, and A$AP Rocky.
At what point did you know that you wanted to be a cinematographer?
I've been a filmmaker since before I knew it could be a job. When I was 9, I started making stop-motion films with Legos on the family handycam. I was always "the kid with the camera" for 10 years before I was introduced to the real scope of the film industry and started landing jobs as a "cinematographer." I think I knew cinematography was the right avenue for me because I seemed to get the most excitement from supporting other filmmakers' ideas. The director/DP relationship is that in a nutshell, and since I find myself to be quite strong technically, cinematography definitely seemed to be the right job for me.
Was there a particular point in your career that has propelled you to where you are today?
Today I'm just as excited about every opportunity as I was 5 or 10 years ago. They're all meaningful, and for better or worse they all determine the future. There are probably certain projects I've shot that propelled me more than others, but I don't know how measurable each one really is. I think relationships are way more important than the projects you do. The first time I ever worked on a film set I was a 2nd AC and it was a terrible experience but definitely a milestone for me. It was actually just an upper-year student film in Vancouver, but to me it was like my first day in Hollywood, I was so nervous. I couldn't remember the proper phonetic alphabet when slating, and the 1st AC & DP couldn't seem to get over it. While their precious film ran through the camera, they'd be yelling at me "ITS APPLE, YOU HAVE TO SAY TAKE 1, APPLE." They didn't even trust me to load film even though I had practiced for weeks before at Panavision. Cut to the following year and now I'm shooting an upper-year student film. There's a really excited kid 2nd-AC'ing for the first time and he's clapping the slate super hard beside the actresses ear. But instead of yelling at him in front of the whole crew, I explained later how he should clap the slate softly. Now he's a director and we've been working together ever since, shooting all over the world.
Tove Lo "Fire Fade" was very well done. How did you pull off the scenes with Tove Lo on the ceiling? Was it an upside-down set?
The set was built inside a rotating cylinder. All of the furniture was bolted and reinforced with steel, and the props meticulously glued and nailed down. It was programmed with the camera to rotate at the exact same rate as the room. In fact it, I hard-wired the z-axis of the remote-head to the drive motor of the room set, so that I didn't even have to think about the orientation of the room. The camera would always be matching.
What was your most difficult project ot light?
The lighting on Tove Lo was actually quite complicated. The director wanted sun to be streaming in the windows at an angle, but of course to sell the illusion it had to keep the same angle even when the room was spinning. With my key grip Chris Bauer and gaffer Drew Valenti, we used many small mirrors and Arri M18 HMI's rigged to the outside of the rotating cylinder to get that fixed shaft of light. Even if the audience never knows, it's nice to have made that work. On another recent project I needed to rig overhead lighting on the side of a mountain where no crane could reach. Only one very small pickup truck was able to shuttle equipment piece by piece up this mountain. We had to build up a series of 6 meter high scaffolds and use many smaller lights grouped together. But in that case all the work made the difference between having this magical lighting effect on top of a mountain versus or none at all. So it was important to the story.
All the physical problem-solving is no big deal actually, just labor intensive. The difficult part is when the project is indifferent to lighting all together, or there's no story to justify making a decision even if it's a complicated one. Then it can sometimes be difficult to get the support needed to do great lighting.
The broken mirror shot in "LSD" (3:30) has become quite an iconic shot for A$AP Rocky. How was that scene done?
Not so complicated actually, the camera was just upside down and we had to remove some reflections in post. But the rig never occluded Rocky's face, just the ceiling behind him at worst, so this was quite easy for the Flame artist. This scene was completely spontaneous. I knew this location in Tokyo and thought it would be cool to take Rocky and the director Dexter Navy there on the last shoot day. We saw the broken mirror table and just decided right then to do it.
What's your favorite camera to shoot on? Any particular lenses as well?
Every project requires different tools, but I get the most enjoyment from shooting on 35mm film. The Arri LT or 435 is my favorite camera design-wise. It's impossible to predict what exact lens I'll want on a particular project also, but I love old glass like Cooke S2's or Kowa anamorphics.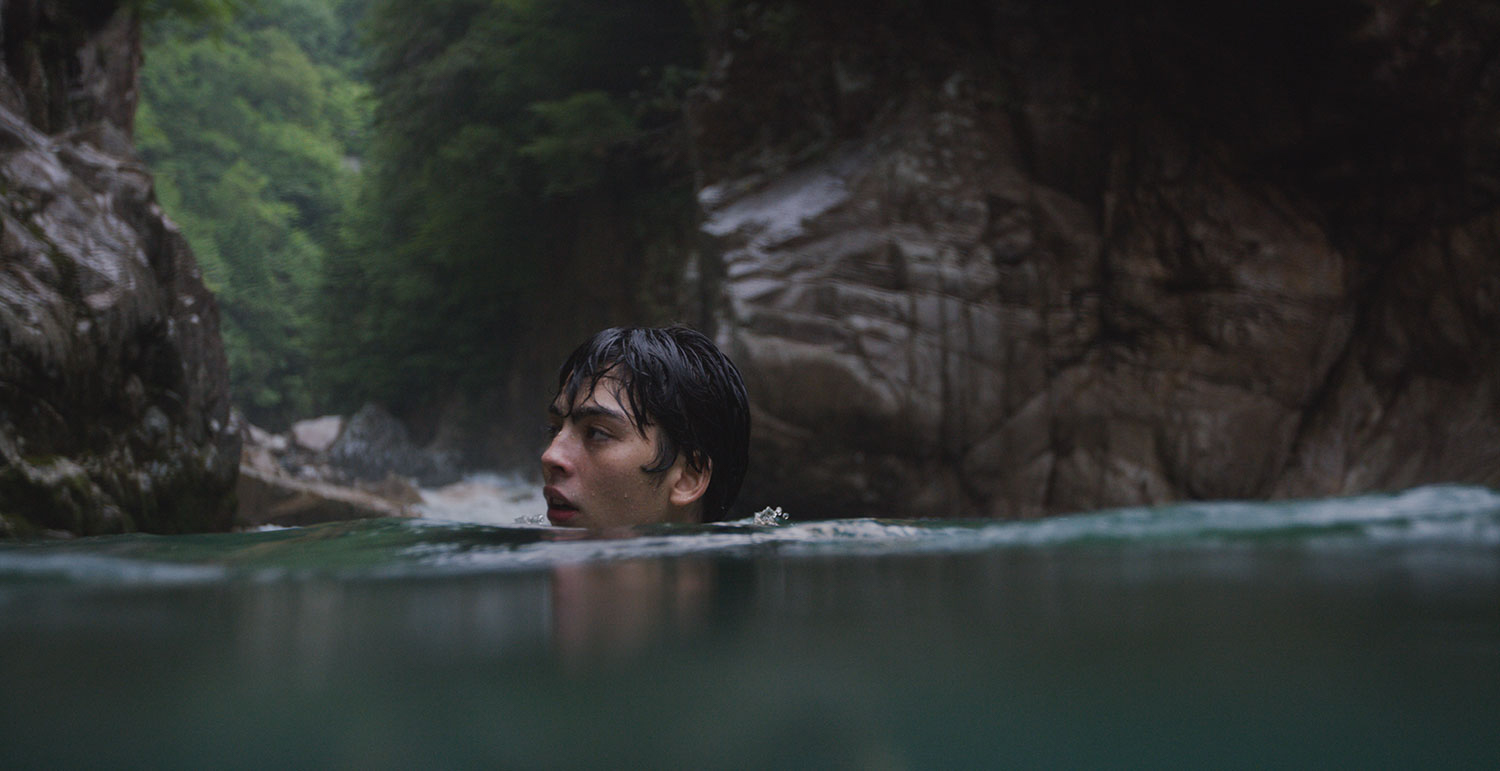 "Toto - Let your mind escape" is beautiful. Where was it shot? What lenses were used for that shoot?
This was shot in the Gifu prefecture of Japan during the springtime. These were locations that the director knew well and which we scouted and dove in months in advance. We took a risk shooting in the rainy season because of the potential of flash flooding, but there were safety divers with us and we wore tethers. It started raining at the end of our shoot day and some of the footage in the strong current was very real.
The lenses above water were modified Leica-R primes. Underwater I only had a Canon L-series wide angle zoom, having given priority to a small underwater housing.
If you had to pick one style or aesthetic to shoot for the rest of your career what would it be and why?
I would choose to be style-fluid! One of my favorite parts of this job is taking a story or idea and deciding the best visual style and aesthetic to support it. There's a subconscious aesthetic that governs the choices I make, and that's pretty hard to define, but it wouldn't be art for me if there wasn't freedom to do anything I want with the medium.
More of Oliver's work can be seen on his Website and on Instagram