Janna Mattia
Janna Mattia is a professional illustrator based in San Diego, California. Her illustrations are made primarily using mechanical pencils and watercolors.
How would you describe your style?
My style is constantly adapting, but there seems to be a constant presence of gesture and emotion in the characters I create. I often hear people use the words 'melancholy' or 'tender' when describing it. Form is very important to me, so whenever I'm working, I try to remember what I learned at the Ateliers about light and shadow. These are the keys to making the art look like it has weight and a real atmosphere around it.
What are your preferred tools for crafting your illustrations?
I adore the simple harmony of just some smooth paper and a mechanical pencil. But for more involved illustrations, I like to use really thick (300 or 400 pound) hot-pressed Arches watercolor paper and mostly Daniel Smith paints. Some favorite brushes include Sceptre Gold II and Escoda. I'm always looking to discover new tools and methods as I grow as an artist.
What is your favorite illustration that you've made thus far? Why?
About two years ago, I was in such an rut I couldn't imagine picking up a brush. Work had been tough, sleep had been scarce, and the pressure to stay creative had become overwhelming. Art was the last thing I wanted on my mind! But one night, I was asked (more like challenged) to do a quick illustration in under two hours. So without much planning, I set to work on the first idea that popped into my head, which was a lizard sitting on top of a mushroom. Turns out the finished piece, called "Spring," set some kind of fresh rhythm that would carry throughout the rest of the season. It even sold at the fair that year. It was so unusual for something like that to emerge out of a state of a terrible burnout, and I was quite proud of it. That's why it's my favorite.
Can you walk us through your creative process in crafting an illustration from start to finish?
The very first step is often some kind of written list with keywords or little phrases that help describe the general idea. Following that, I'll create a mood board (compiled images in a PDF or Pinterest board) with examples of colors, textures or environments. I like to encourage my clients to also make a mood board because sometimes it's hard to communicate one's vision without pictures, and so far it has proved to be extremely helpful. After that, a series of thumbnail sketches will explore composition, color and value (lights and darks), ultimately leading to a final, detailed pencil drawing. The last step is the fun part: adding paint directly onto the drawing until it's a finished piece.
Where do you find inspiration for your illustrations?
Nature walks, movies, current events, or a silly conversation I heard one day between two kids bring about the best ideas. Everyday happenings are what really get the imagination flowing. I also have many art-heroes that I look up to, so in a similar way a writer might improve her craft with reading, I'll refer to my favorite artists or paintings.
Who are your favorite illustrators?
The list is always growing, but these come to mind at the moment: Harry Rountree, Bill Peet, Alan Lee (I've adored his work ever since I first laid eyes the collaborative masterpiece he created with Brian Froud called Faeries,) Lisbeth Zwerger, Peter de Seve, Carter Goodrich, Beatrix Potter, and many, many more.
What is, in your opinion, the most underappreciated aspect of illustration?
I think it's easy to forget how much work actually goes into making a good piece. Not only is an illustration the result of tremendous study and "mileage" at the desk, but I believe an illustrator will often put a large part of her heart into the work, too. Unfortunately, it's necessary to sometimes abandon those feelings and simply get the job done, (still maintaining excellence, of course) but even the act of separating your head from your heart can be an emotional feat. At least, it is for me.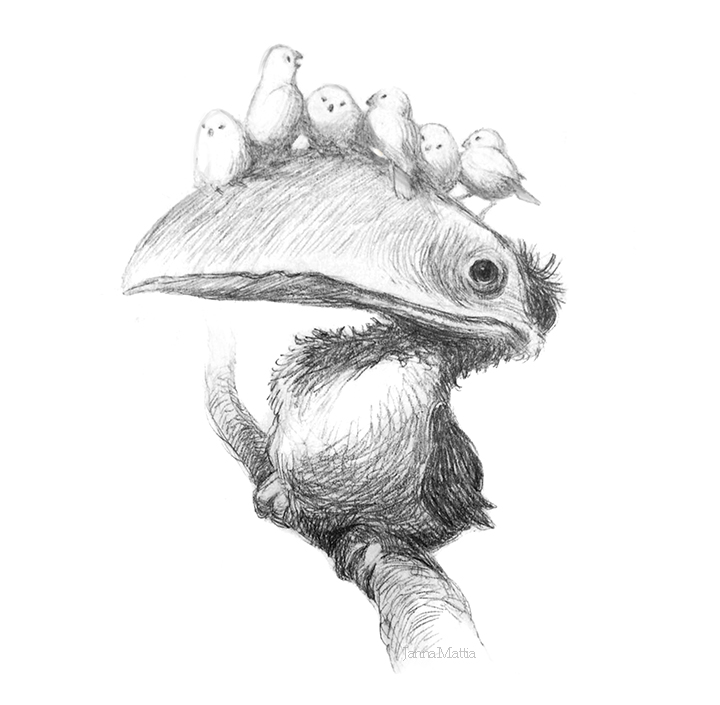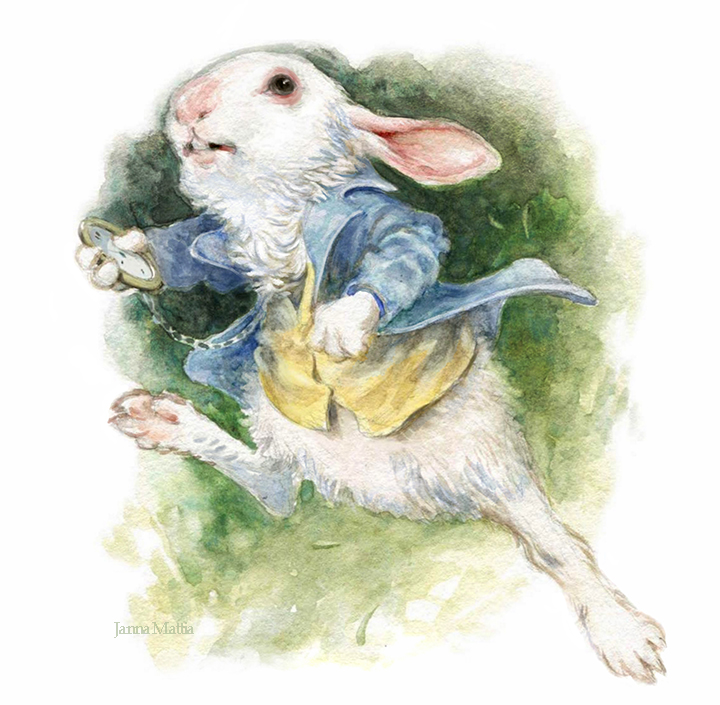 Any upcoming projects that you can tell us about?
It's been quite a busy summer with some rather exciting client work on the desk - a recent favorite being some artwork for Smokey Bear's 2017 poster campaign. There's a licensing project in the works for which I'm creating a collection of themed illustrations (holiday, birthday, tooth-fairy, etc.) which may be used on party favors, cards, or boxes. After such a lively season though, I plan to spend much of the fall doing personal work, which is something I like to bounce back to. It's a good way to get back to further developing my skills or trying something new.
How do you hope to see your illustrations evolve over the next 5 years?
It would be great to explore more abstract concepts and maybe get a little more poetic with my work. I've been really enjoying Edward Gorey's drawings, which I think are delightfully eccentric, but not too odd that they scare you away. I think it'd be fun to think a little further outside the box and really pique folks' curiosity.
More of Janna's work can be seen on her Website and on Instagram