Simon Reinert
Simon Reinert is a cinematographer based out of Chicago, IL. He has been shooting for 7 years and has worked for clients such as RAM, Yeti, and Hamilton.


How did your interest in cinematography begin?
Since I was about 3-years-old, I've had a camera in my hand. Whether it was my parent's camcorder or a digital camera from my dad's work, I always had some way of capturing images. I emptied my bank account in 2005 and bought a DSLR - a Nikon D50 - and started to learn about sensors and lenses. That camera didn't shoot video, but I learned the fundamentals of photography regardless. I also had a neighbor with a room full of Nikon lenses that he let me borrow whenever I wanted to experiment. It was a blast, and I consumed as much as I could. Over time, cameras got better, cheaper, and more functional, and I was inevitably a product of what now people refer to as the DSLR revolution.
By 2011, I had a DSLR that shot video and a Glidecam HD-1000. I was trying to balance it for the first time in the back of a coffee shop when someone asked if I needed a hand. That person, 4 years later, ended up being the best man at my wedding. After that night at the coffee shop, he asked if I wanted to intern for his production company in Virginia. I said yes, and that 10-week summer internship (that I thought would just be college credit) turned into a job, which later took us to New York, and that's where we gained momentum. The business grew, and so did our productions. Crew got bigger, cameras got bigger, clients got bigger. Before we knew it, we had commercials on TV, videos playing before YouTube videos - the works! I was shooting, editing, vfx compositing, doing sound design, composing scores, coloring, you name it. I wore every hat in the production process. I was on pre-pro calls. I was making treatments… everything.
After about 4 years of working together, I left the production company and went freelance. During that period, I still wore all the hats. I edited commercials for ad agencies, worked on some short films, and I also worked on a video production team at Cosmopolitan.com, which was WILD. Eventually, I got married, had a child, and moved to Chicago to be closer to our family, which was when I felt the need to hone in on something. Cinematography was what I wanted to focus on most.
You not only DP, but direct, and edit a lot of your work. Do you like having complete creative control?
Yes and no! Having too much responsibility is often daunting, but at the same time, control is freedom. I started out having all the control because clients were coming to me to apply my vision onto their projects. Now, it's more or less the same, but with more constructive constraints. Directing has been the hardest, editing came more natural, but each process informs the other. It's a pretty cool opportunity to be on a phone call with a director and know who is coloring the project before we even begin production. When I shoot and edit, I shoot knowing what I can or cannot fix later. If anything, it has taught me the language of every person on set and in post so that I can communicate quicker and better. Playing music makes it easier to talk to a composer. Editing makes it easier to talk to a colorist. Shooting makes it easier to decide what's on the truck. Everything informs everything. I guess I love having creative control!
What's your favorite part of the whole process?
There isn't a favorite part for me. There's something magical about waking up and going to set. There's also something magical about sitting down with a cup of coffee and coloring a project until my heart is happy. If I REALLY had to pick, I would say my favorite part of the process is taking the talent away from a client, and shooting for something completely unexpected and uninhibited by an objective.
How did you learn to edit and color? Was it something you learned along the way as you edited all your work?
Editing and color was a natural progression. After starting out as a photographer, I have always edited my own photos, and editing and coloring video was just what happened next. I think the hardest thing learned over years of editing is discernment. I still have a very long way to go, but 3 hours of selects doesn't mean you have a feature film on your hands. It means that you have to be discerning enough to throw away 90% of that footage and find the best clips possible.
What would you say are your favorite type of projects to make? Documentary, commercial? Or just projects with great stories?
As cliche as it might sound these days, story is and always will be the first priority. It's very hard to take something that doesn't have a strong backbone and make it good. Doesn't matter if its a documentary or a commercial or a feature, I love them all. Some take less time, but others you may feel more invested in. Directors typically share the story first, and that rest is always informed after that.
What has been your favorite project to be apart of so far in your career? Explain.
In May of 2016, I directed and shot a music video for Leslie Odom Jr. the day after he won a Tony Award for Best Actor on Broadway. The hype on that set was so high that when he arrived on set the room erupted in cheers and applause because we were all standing in the presence of the best actor on Broadway… and I was about to direct him. It was a wild feeling and that one stuck with me.
You take wonderful stills as well. How do you think your still photography influences your cinematography?
Thanks! I think that's why my career has unfolded the way it has. I'll always be a photographer, whether its with an iPhone or an Alexa, the same rules always apply. Find the right light, choose your tool, shoot.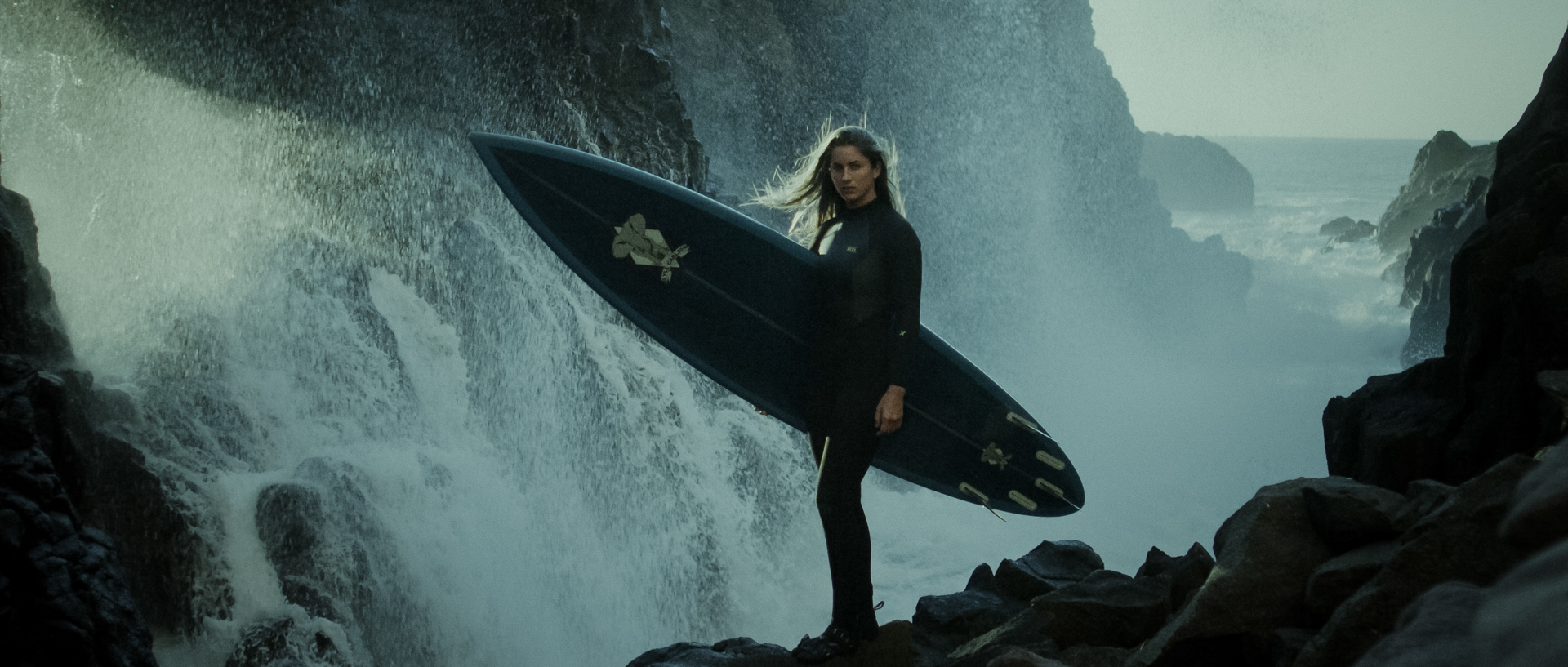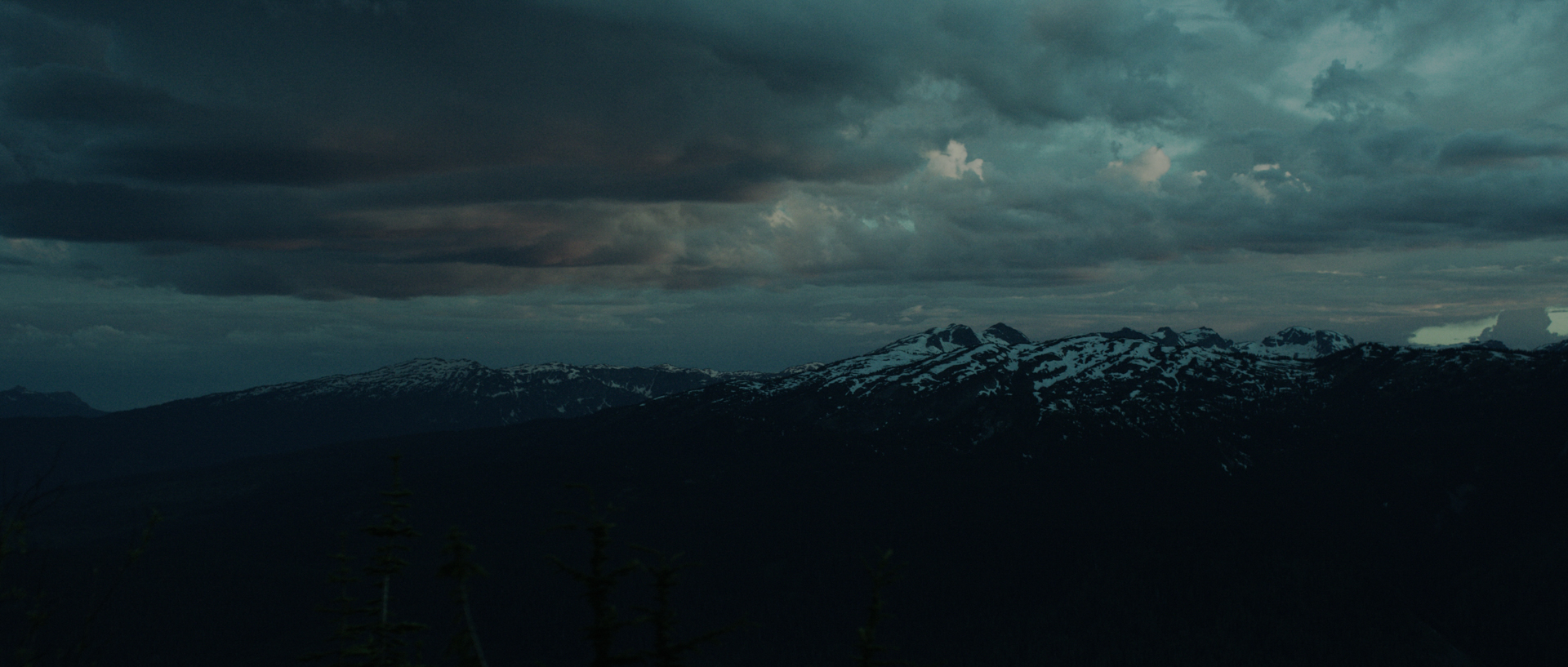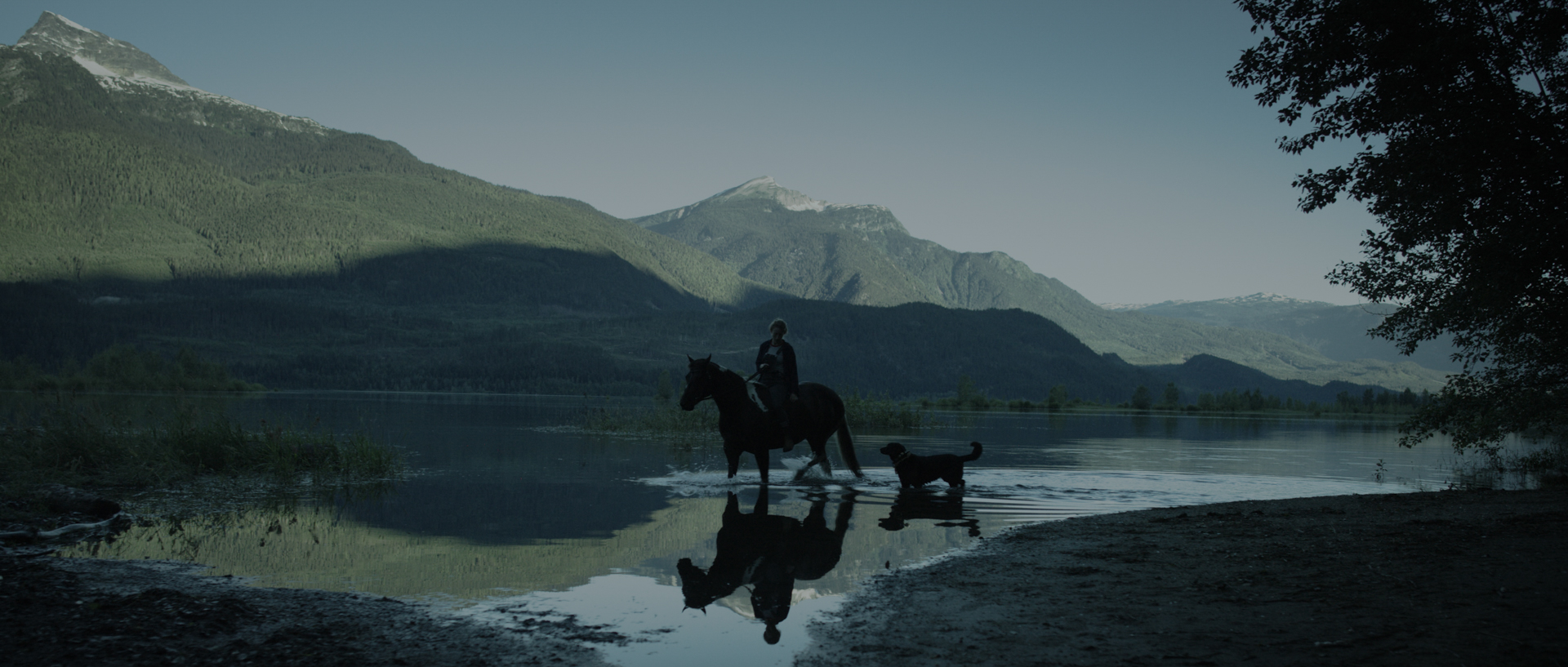 We love the aesthetic and color grade from "Autumn Leaves." It was very well shot, how did you light the performing scenes?
The performance was mostly lit by preexisting gelled par cans that were already at our venue, The McKittrick Hotel in Manhattan. The spotlight we used was a bare joleko from the back of the room on a dimmer. We had a few lighting cues that my gaffer could handle on his own, but it was very simple. The most we did was take out of a few of the cool gels in the lighting array and swap them with either red or straw to keep it as saturated as possible.
We also love your RAM series. How did the concept for the 3 screens come about? Did it affect the way your shot the piece? Was it a difficult project to shoot?
These projects were some of the hardest I've ever had to shoot and edit. The 3 screens, we referred to it as a tryptic, was a client request. It was this idea of weaving 3 stories/trucks into one frame where each one would bleed into the next. Each story was different, but they all had the same goal and ambition, which made what could have been just a truck commercial feel more human. Lots of storyboarding went into our pre-production and the several shots we thought would work as a tryptic on paper were entirely too hard to execute in camera, given our time constraints. We had custom guides in-camera to help us orient our shots depending on which one of three frames we were shooting for. For example, if we were shooting for our hot air balloonist, he would always live in the left frame, so we often oriented the camera off angle so that, depending on the shot, would match or compliment a perspective that would simultaneously be happening in the right frame that we shot 5 days prior. The hardest part was just starting, because once we hit record there was no going back and fixing that orientation. We had to always be thinking one step ahead and about how the shot was going to fit in the final puzzle. We tried our best to triplicate every shot we got with each talent/truck so that we could pair them together, but we also often overlooked that. We pulled dailies to review before moving location so that we could avoid missing too many concepts, because there were A LOT. In the end, we shot for 15 days across 3 states (Texas, Colorado, New Mexico), had 12tb of 6k Red and 4k drone footage, and it took just over 2 months to complete post production. I ended up cutting, sound designing, coloring, and mixing it all within Premiere. I had over 120 nested sequences. My project file was around 100mb. I had to buy an external GPU to debayer the three simultaneous 6k frames happening in each scene. It was challenging, but I'm really proud of the final products.
What do you hope to achieve by the end of your career?
I can barely think a year ahead, let alone what I want to achieve by the end of my career. Just as any other fanboy of the film industry, I'd love to be shooting movies eventually - sooner than later if I can get away with it. After coming up in a very untraditional way, I don't know what to expect out of my career because I've never seen it done. But, if it's anything like the last 7 years, I hope to continue meeting amazing people and collaborating with talented artists and creators around the world. It's been a whirlwind of a career so far and I know it's just the beginning.