Joe Cook
Joe Cook is a Director of Photography based out of London, England. Known for his nostalgic style, he has shot for clients such as Superdry, Samsung, and Skoda.
What was your early career like as a young DP? What type of jobs were you doing most?
When I first got out of film school in Bournemouth, South England, I knew I wanted to be a DP, so I decided not to go through the camera or lighting departments and just shoot. I shot a bunch of crappy music videos at first - this was at the time when the Canon 5D was big and relatively new, so it was easy to shoot something with natural light that was beautiful and not much money at all, often no money. Over a year or so the jobs got bigger and so did the cameras. Me and my friend Jamie Muir would rent a RED Epic and K35 lenses for £400 for the weekend and go and shoot a spec commercial. We would shoot something simple, like a fake sports commercial with natural light. We just enjoyed making the images we had seen others make.
Maybe the advent of the canon 5D, the RED and Alexa was the first time you could make fully professional images with no money... 10 years ago you would have to rent a 35mm or 16mm camera with film stock and processing, and only then would you have the same camera in your hands as Ridley Scott or Roger Deakins. It's a great thing, it's more democratic now.

You have shot quite a lot great commercials. How do you think your creative process has evolved throughout your career? Are the jobs less stressful as you have more experience?
I feel like at the beginning I was imitating things I'd see and like. To be honest, I was 23 and felt like I was a bit too young to be a DP on a commercial - I felt like I was pretending. I think with something like being a DP, if you pretend for long enough, at some point you're not pretending anymore and in fact can't remember when you stopped pretending. It was VERY stressful at first, but now I know that it always goes OK, and you always walk off the project having made something decent. Sean Bobbitt (Shame, 12 Years a Slave) said that when he doesn't know what to do on set, he goes to the toilet and only comes out when he knows what the solution to the problem is. Smart guy. I've done that once or twice…
I do my best not to replicate images now, and try to go a step further and make something original. It's nice to try to shoot a scene in an unexpected way, a slow track instead of handheld for example, or just a weird angle, or a crappy zoom like from an old Japanese film. At least it's different. Sometimes what you think would be the wrong way to shoot something, might be the right way, just because it's less expected.
Is there a certain project you have shot that you are most proud of?
I shot 'House of Travel' just under 2 years ago. It's simple, but has integrity. It's not trying to be big or impressive with big equipment or complicated camera moves. It's not trying to be loud or cool. It's small, and it respects the subject. No big tricks, no big lights.
You take stills as well. How do you think still images influence your cinematography? Is it something you put equal work into or does it serve more as a hobby?
Shooting commercials doesn't always allow the freedom you might want as a filmmaker. You have the agency and client there. And in the end, you're shooting a directors vision. You might have a big hand in guiding that vision, but it's not yours, and it involves compromise. In fact a commercial is not always a directors vision either, they have been given a brief or script too... If we want to make films that are really 'artistic', we might have to shoot non-briefed, non-client led projects more often. For me recently, that has been stills.
I feel proud of my stills in a different way to my DP work. I suppose it's as simple as to say that they are something I make on my own time, and for no particular purpose.
I shot some really nice stills in Eastern Europe last year. Some guys my age were ice fishing, standing on the Dnieper River in Kiev. The older men were teaching them how to place the bait, and how to drill the holes in the ice. They shared Cognac, bread with cheese, and gave me some.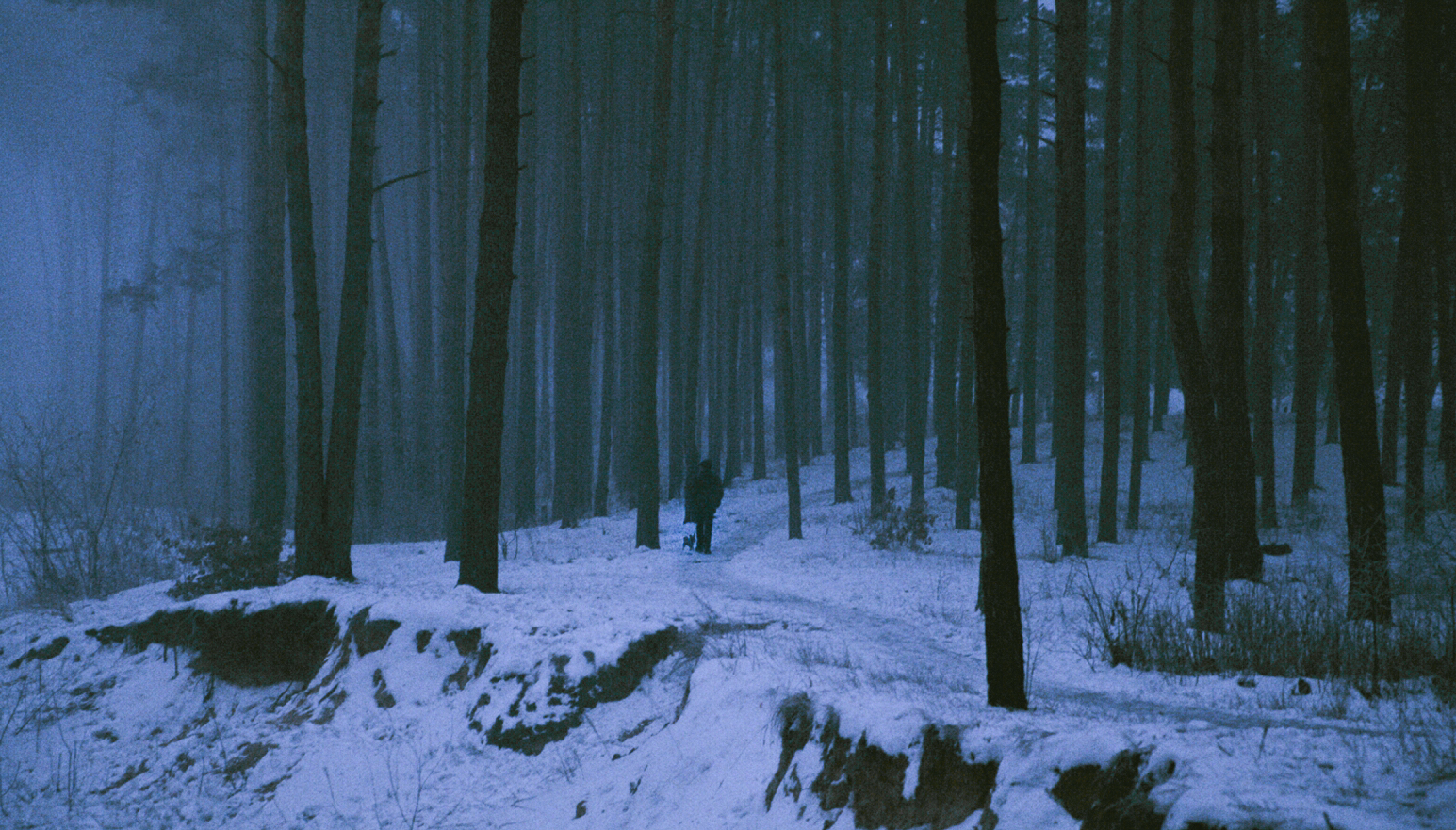 You are represented by both Cosmic Talents and Artistry. How has your career changed working with them? What was the process like to get represented?
I wanted desperately to get an agent at first, it's a kind of validation isn't it. I found a booking agent in about 2014, and then after a year or so Cosmic Talents found my work and asked if I wanted to come over to their office in Paris. I was pretty nervous to be honest - I confess I had a few beers that morning before the meeting just to chill out. They've really helped me as most of the best work on my reel is work they brought my way. I would say that the first years of being a DP I shouldn't have worried about getting an agent. I feel now that it's better to make your own work in your own way, try above all to cultivate your own style. It doesn't matter what that style is, only that you like it and want to shoot it. An agent will come when you're ready. You only get to be new once.
My relationship with Artistry is new, and have been great so far. There are so many talents on Artistry. If you're ever short of reference material, just hit that site and look through everyone's reels.

You have done a ton of work in the UK. How do you think British cinematography differs from American cinematography?
America so lucky with their light. Let's be honest, it's great. Their music videos can be great. The London light can be so flat and overcast sometimes, but I live in London, and sometimes you have to be abroad to notice and appreciate the aesthetics of a place.
When I scout locations in America, it all looks interesting to me. Some people think it's important to work with a DP or a Director who are not from that country. They see things differently, and they are excited about it. I just spoke to a director who I'm shooting with next week; James Burns, who is from NY and he told me that he was excited to shoot in London because you get that nice overcast light… So there you go, everyone likes something different.
Do you ever see yourself shooting feature films?
I don't feel a big rush to get on a feature film. But every now and again I feel it calling a bit more. We all see features as he Holy Grail in film making - the purest version of the format and in so many ways they are. But the music videos, video art, or the short docs you see on now, I think are just as valid. Sometimes I get a lot more out of a 4 min video than a 2 hour feature.
Any upcoming projects you would like us to know about?
I'm working with my old friend Courtney Phillips in Cuba very soon. It's a great project, shot at night on Alexa mini, 16mm, and I want to shoot a bunch of 1600asa stills on little Contax T2 cameras with a flash.
More of Joe's work can be seen on his Website and on Instagram