Rina Yang
Rina Yang is a Director of Photography born and raised in Japan. She has been shooting for 6 years and has shot for clients such as Nike, Adidas, Under Armor, and Björk.
What were you roots like growing up? Were you always drawn towards camera and lighting?
I grew up in a small city in Japan where everyone knows everyone. It was a "get married and settle down by your mid 20's" kind of place. I was always into visual things like drawing comics, making stop motion animation, and filming wherever I went on my Sony DV cam.
In your eyes, how does Japanese cinematography differ from western cinematography?
I only discovered cinematography during my second year of film school that I attended in London. I can't comment much on this, but in general, current Japanese cinematography isn't as inspiring as the West or Europe to me (other than the work of Ozu or animation films..) because they don't seem to value the quality and standard of cinematography that much. Very few Japanese projects get enough time and budgets to produce something worth watching cinematography wise.
A lot of your style combines digital with film. Can you expand on your choices on combining the two?
It came out of necessity in the beginning. Sometimes, the director and I want to shoot on film, but the production can't afford to shoot the whole project on film. I like mix-media because it can create visual punctuation and rhythm in the edit, depending on how you juxtapose the materials. Each format has a particular texture and feeling, and I'd frame, light, or move the camera in different ways depending on which format I'm shooting on. The downside is that it takes a lot more brain work on set to juggle, especially when I'm mixing 3-4 formats with different ASAs and settings.
Your work has a beautiful color aesthetic. How do you usually go about creating a color palette? Do you color your work? If not, how closely do you work with the colorist?
I speak to the director and production designer, and we come up with a colour palette for each project in pre-production. I have regular colourists that I work with. It's very important to me that we have a similar taste in the visual aesthetic and that they are collaborative, not to just say yes to everything I suggest, but to be able to have a creative discussion on the look we're creating in the grade. Having said that, I do as much as possible in-camera. So, for me the grade is smoothing things out and finessing the look we set on set.
What type of work do you enjoy shooting the most? Narrative, music video or commercial?
I enjoy shooting narrative the most, and I'm very selective when it comes to narrative projects.. I also like shooting music videos, especially when you're making visuals for the artists you like. Commercials are fun beacause I get to travel a lot and shoot in amazing locations. I have learned so much technically and as a human being working with foreign crews and in foreign countries on commercials.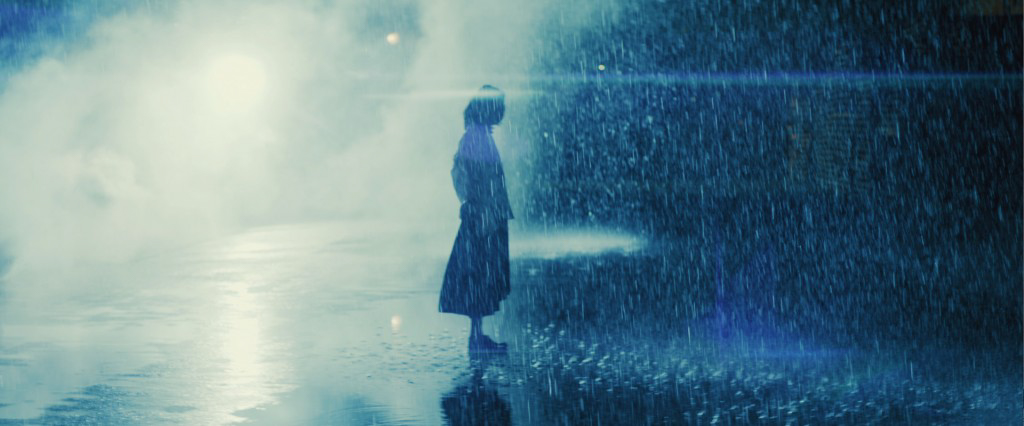 What camera is your all around favorite to use? And why?
ARRI 416 and Alexa Mini. They are intuitive, and I feel comfortable using them because they're reliable and straightforward. However, I'm beginning to explore other formats like RED (giving it another go!). Just like I used to pick between FujiFilm or Kodak depending on a project.
I also really liked shooting on the Alexa 65. I loved the texture, depth of field, and angle/field of view of the 65. The image it produces felt tactile and pleasant.
Where do you see your career heading? You have quite a lot of accomplishments, what else are you looking to achieve?
I'd like to keep learning and be better at what I do... In the long run, I'd like to win an Oscar for cinematography one day. Rachel Morrison ASC has become the first woman to be nominated for an Oscar for Best Cinematography this year, and that reignited the feeling of "anything is possible if you work hard for it."
You take stills as well. How do you think still images influence your cinematography? Is it something you put equal work into or does it serve more as a mediation?
I only take stills for fun, research for a project, or on location scouts. I don't take 'serious' pictures on my smartphone because I find it really frustrating that I can't expose properly and I don't like the lens on it etc.. I have a Fuji-X series camera and 35mm cameras for stills, but I consciously don't bring the camera with me if I'm meeting a friend or going for a walk. I feel like I need an occasional detox where I don't think about making images but just absorb myself in the moment and simply observe what's around me without making a visual record of it.
Any exciting upcoming projects you would like us to know about?
There are lots of new projects I shot coming out in early 2018 (knock on wood they don't get canned!), and a few projects that I'm looking forward to shooting but cannot talk about yet.
More of Rina's work can be seen on her Website and on Instagram