Samuel Zeller
Samuel Zeller is a photographer based in Geneva, Switzerland. In addition to being a full-time photographer, Samuel runs Fujifeed, a media site featuring the work of Fujifilm photographers around the globe. We had a chance to learn more about Samuel's work as well as his upcoming book titled Botanical.
Can you tell us a bit about how you first got into photography and how your career has unfolded since you first picked up a camera?
Photography has always had a place in my life, ever since I was a kid. My mom had a lot of photography books, and I remember being in awe looking at some of them. As I studied graphic design, I started using images and producing visual content. My first camera was actually my iPhone, as I always had it with me, and I was taking dozen of images every day: on the way to school, at work, on my way back home and so on.
It was only in 2011 that I bought my first real camera, a Fujifilm X100. At the time, I had a bad vision of the commercial side of photography. To me, photography was shooting events and weddings all year long, and it's not something that I wanted to do. I started putting my photographic work online in the beginning of 2015 and started receiving requests. I landed my first client (Monocle magazine) at end of 2015 and had to take vacation days from my job at a design agency in order to do assignments for them. I decided a few months later that photography was what I wanted to do full time.
Picking up a camera wasn't what changed my career, it was the realization that there's so many different types of photography and that clients are actually interested in someone's particular style, not in just having someone who can click a button.
We're very excited for your upcoming book titled Botanical. Can you tell us a bit about how the project came about and what it has been like taking the concept from the idea stage to a hardcover format?
I started this series in March of 2015. I was on my way home by train after a hard day at work and I got off a station before my usual one. I needed some fresh air and time to calm down, so I went to the Geneva Botanical garden. My anger and anxiety heightened my sensitivity. In that green island inside the city, I discovered what I saw as a series of paintings behind the glass, a refracted reality. I took the first 10 photographs of the project that day. I often use photography when I'm facing difficulties in life, it helps me. The first images of the project got published in various places on the web, and eventually Hoxton Mini Press reached out to me.
Since then, I've visited more cities and gardens in Europe to gather a body of work that I could then narrow down to 100 images for the book. When I choose a location, I research online to identify the precise texture of glass I'm looking for. I check if there's plants close to the glass or if there's unique aspects to the architecture of a particular garden. I try to always include the metal structure of the greenhouse, as it creates a framing and helps getting this two-dimensional canvas-like effect.
I worked with the team at HMP on multiple versions of the book until we got it just right. There's a sort of narrative in the book, a beginning and an end with multiple parts between it. I must thank Friederike Huber, Martin Usborne and the res of HMP for their invaluable feedback. It would have been nearly impossible for me to assemble and define the sequencing of that book alone.
What's the best piece of advice that you've received over the course of your photographic career?
Niels Ackermann who once told me to narrow down my selection of images for my portfolio. Being more hard on yourself when choosing which images to show publicly is a very difficult thing to do but it's probably the most important aspect when you work on series.
What are the top 3 places to shoot on your bucket list?
The telescopes of Atacama, the abandoned ships of the Dead Sea and also the various research stations of the arctic. I like unique places with signs of human presence. In term of countries, I'm very fond of visiting Norway, I just need to find a good project to do there and spend at least a month in that part of Europe.
We're big fans of Fujifeed. How did the idea come about to create the publication, and how do you hope to see it evolve in the future?
I always had a necessity to curate other people's work. I started when I was young, first locally on my hard drive as a source of inspiration. I collected images for my studies and work as a designer. Then Tumblr and Pinterest took the internet by storm and a ton more people started to gain an interest in curation. At the time I launched Lensblr, a project on Tumblr that was connecting photographers who were posting original work on this social network and blogging platform. I eventually had to leave that project behind, but it's still running and maintained by other persons.
I bought my first camera, the Fujifilm X100, in 2011. At that time, I was going to London to interview other photographers, and I knew it would make no sense not to have a way of photographing them! My love for Fujifilm and their cameras grew, and I eventually moved to the X-E1 then the X-T1 and now the X-Pro2/X-T2, and one day I'll probably start using their medium format camera.
The idea came a bit randomly. I noticed that people who were buying Fujifilm cameras at the time of the X100 were looking to do real photography and not just snapshot. So, when I looked at what was being posted on Instagram, I realized that there was a big pool of really talented people who had chosen to get Fujifilm cameras. I decided to start an account to feature their work.
The project grew so quickly to my surprise, and I ended up making a website, a forum and a discussion group. I started doing interviews and articles and also hired two other writers. The project was at full speed, but I didn't obtain any support from Fujifilm themselves, so I had to step back a bit.
The publication is currently on a little pause, except for the Instagram account. I'm waiting until my book is published, until exhibitions of this project are done. Then, I'll be able to push Fujifeed forward again. I've got good ideas and collaborations shaping themselves, but I can't talk about it now, it's too soon.
How has photography changed the way you see the world?
It made me even more curious and aware of my surroundings. I enjoy the little things differently than before, the last rays of sunlight, the colors, the materials. I try to find beauty everywhere.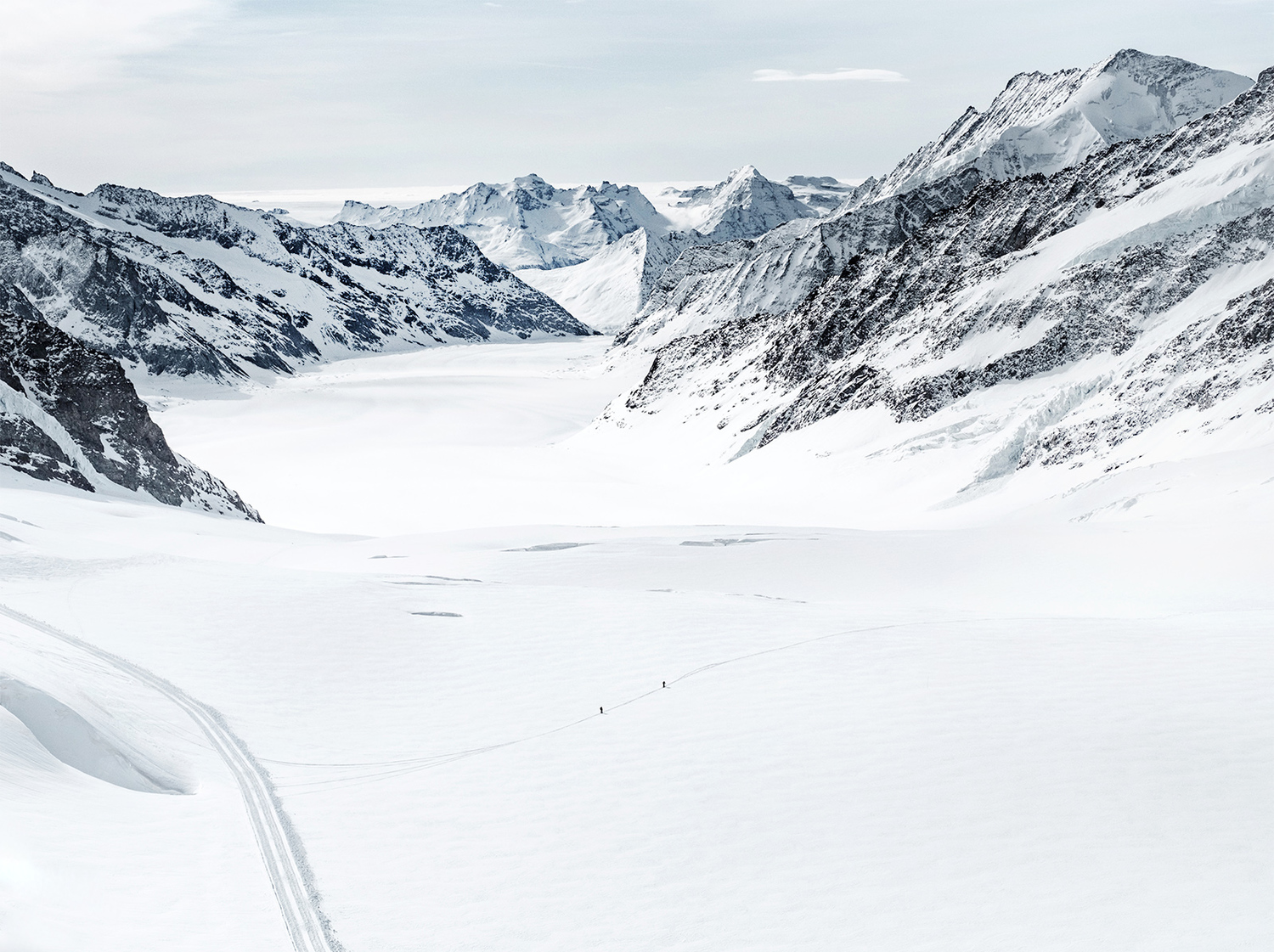 How do you hope to see your photography progress over the next 5 years? Any upcoming projects that you can tell us about?
I hope to do more personal projects, more artistic ones as well. I'd like to keep commercial clients on the side but maybe get to travel more and work on collaborations with brands where I could apply my own style. I'm really into abstract photography. I'm currently working on a series of images that really close to the geometric abstraction movement. I can't tell the exact subject of this series yet but I think I'll have it done by the end of this year or early 2019. One of my dreams would be to do an exhibition in a photography museum.
More of Samuel's work can be seen on his Website and on Instagram