Richard PJ Lambert
Richard PJ Lambert is a photographer based in Birmingham, England. His work, shot primarily on film, explores various themes and genres including abstract, documentary, and travel photography.
Tell us a bit about yourself. How did you first get into photography?
My journey into photography started with a fear of forgetting and a poorly conceived DSLR purchase about ten years ago. I enjoyed the feeling of taking pictures, but the results seemed flat and samey. It didn't feel like I had much control and the routes to improvement seemed to be buying sharper, more expensive lenses or software with filters which sounded super boring.
Whilst reading more about the art of making pictures, my wife bought me a film camera that slowly but surely led me to becoming obsessed with analogue photography. I found the process more spontaneous, creative and fun -the mistakes look better too. In terms of subject, I believe that everything can be interesting and having a camera gives me an excuse to explore the more unique and unusual side of life. Like Hunter S Thompson said, "It never
got weird enough for me".
What drew you towards double exposure photography?
To be completely honest, it began with not really knowing what I was doing. I was loading film
incorrectly, using old cameras where the frames slipped and accidentally shooting rolls twice over. It was mostly terrible and frustrating, but these accidents were giving me something I couldn't have even imagined. Once I got more of a handle on the mechanics of my cameras, I understood how to make multiple exposures with a little more deliberateness, although I'm never sure exactly what is going to come out on the negative. I like the idea of collaborating with chance and letting a little unpredictability into the process. The technique also gives me the opportunity to try things that simply aren't possible in other media, like my film swaps, where I finish a roll of film and send it to another photographer who shoots over it.
What is your favorite film stock?
I've got a big box of random expired film so usually anything goes but if I'm pretending to be
professional, I really like Kodak Tri-X 400, Portra 400 or Provia 100 when cross processed.
Can you tell us a bit about your 'ink' series and how it came about? What was the process
like while creating the project?
Tattoo culture is fascinating to me - the talent, pain, intensity, commitment and the downright
bizarre choices people make. The theatre and energy of tattoo conventions is like something I'd never seen or felt before; with the obvious tension, the humour and genuine satisfaction of people reclaiming their bodies with art. I sometimes find myself a little self-conscious photographing people, so tattoo conventions is where I began because everyone is very open and happy to show off a little. I use black and white film because it simplifies the image and allows you to concentrate on the shape and form.
How has photography changed the way you view the world?
When I see a great photograph, it makes me think that maybe I could have had that encounter with the world. My default state of mind is quite solipsistic, so making pictures gives me that push to learn, visit places and meet new people. It helps me pay attention to life and to paraphrase the movie Lady Bird, "maybe love and attention are the same thing".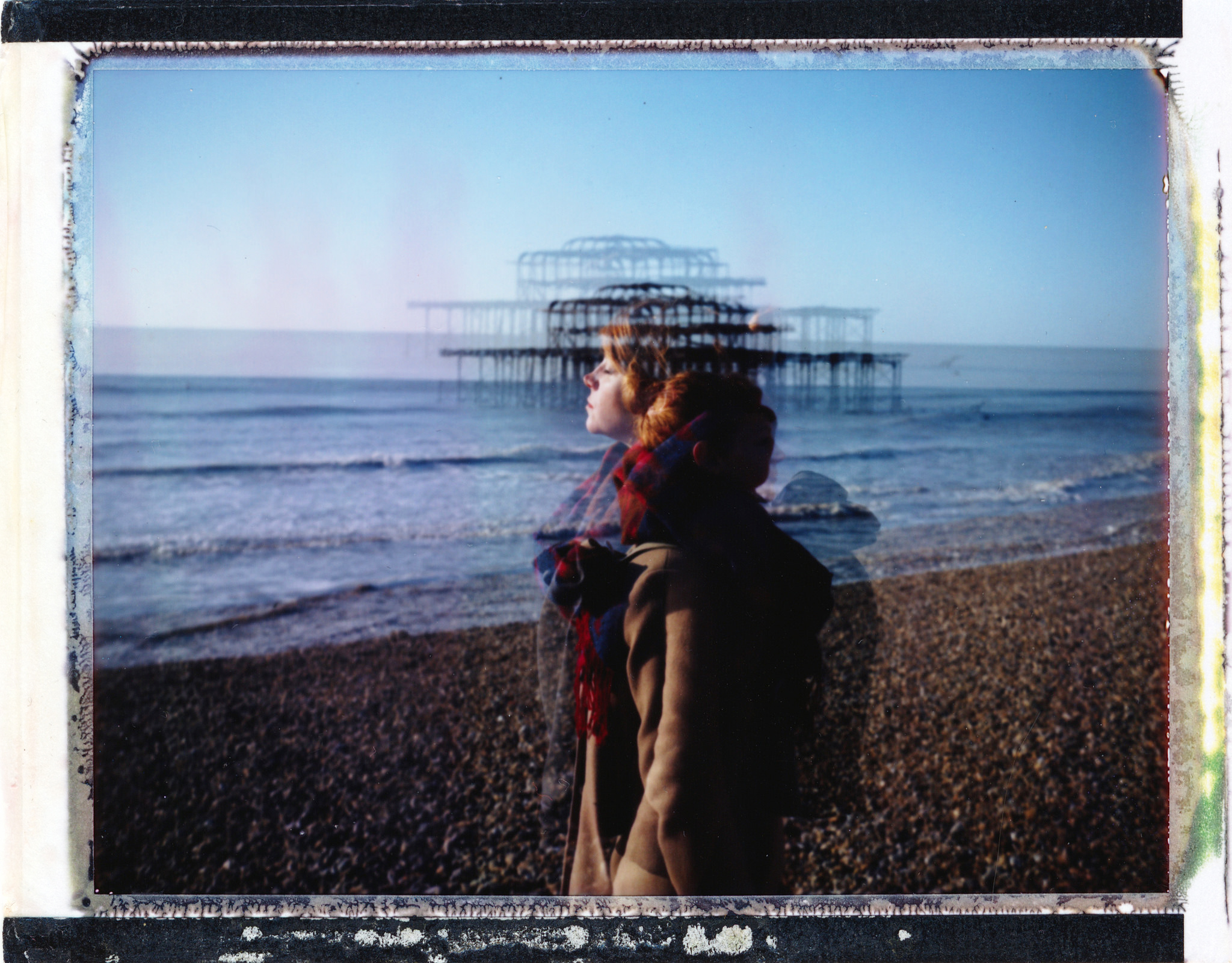 What's your favourite image that you've taken? Why?
That is an impossible question to answer. One of the first pictures I was truly satisfied with was mu picture of an abandoned plane. It came out better than I expected and sort of set a theme of investigating strange places.
How do you hope to see your work evolve over the next 5 years? Any upcoming projects
that you can tell us about?
I hope to abide by the Henri Cartier-Bresson quote: "Live and life and life will give you pictures." I want to print more, work with other photographers and continue the perpetual study of my hometown, Birmingham.
More of Richard's work can be seen on his Website and on Instagram. Check out Richard's double exposure partner Here.