Dannel Escallón
Dannel Escallón is a cinematographer based in Los Angeles, CA specializing in music video, narrative, and commercial content. Throughout his career, Dannel has shot for artists and clients including A$AP Rocky, Nick Jonas, and Chanel.
How did your career in cinematography start?
Probably 15 years ago. I was studying fine art in Florida and got into making some shorts with my childhood friends who were studying film at UM. At the time, I was taking a few photography classes, so needless to say, it helped steer me into cinematography. Three years later, I moved out here (Los Angeles). I started off as a production assistant on TV shows and quickly made my way into the camera dept. I assisted for about 4 years, working under some amazing cinematographers. In the meantime shooting on weekends, slowly building a reel and eventually was able to take on DP work.
You have done quite a lot of music videos for major talent - would you consider shooting music videos a specialty of yours?
That's the world I assisted in for a long time, so by default, I started shooting music videos. I love it because it's a great playground for cinematographers. I've used music videos to test different types of lighting techniques which I think is useful as opposed to narrative where you are more restricted in what you can get away with. Working with artists is always fun too. I grew up playing in a band and was a dancer from 5 years of age up til college, so I've always felt a strong connection to music.
How did you learn how to light? Was it something that always came natural to you?
Coming from a fine art background, lighting did come naturally to me because I was forced to paint so much still life in college. The technical portion of lighting did take a while for me to learn, however, and I think that's the beauty behind cinematography; that it's not only a visual art form, but it is a craft that needs to be practiced to keep growing. There are so many tools, but it's finding out what are the right tools needed to achieve the image you are trying to create. That took me a while to learn. Being on set and watching cinematographers light has been very helpful over the course of my career as I was able to see so many different techniques being used to achieve different looks.
What has been the toughest project for you to shoot thus far into your career?
A$AP Rocky "Fuckin' Problems." We ended up shooting two videos in a single day and were on set for 24 hours. What was scheduled to be a 14-hour day ended up being 24 hours. So, it was quite an endurance challenge. That was the most physically challenging project. Creatively challenging was a short film entitled "Two Dollar Bill" with director Hannah Marks. We didn't have much money, so we had to give it a minimalist approach. Most of it was shot in a small studio apartment in Hollywood. Hannah wanted a different lighting setup for each scene to help portray our protagonists moods throughout the story. We didn't have much lighting (I think we had 2 4x4 kinos, an M18, 800w JoLeko, and the rest practicals), so that was creatively a major challenge for me. Sometimes when you are put up against a wall and stripped away from everything you are used to, is when your best work shines through. I'm very proud of what we were able to achieve even to this day.
"Weekend" was a gorgeous video. How was the lighting executed for the dance scenes?
I was very lucky to have an amazing team on that video. Matt Ardine is one of the best lighting directors out there, and really helped bring it to life. We used a lot of LEDs and syncopated stage lighting for that scene. We wanted it to feel surreal from the space with an exaggerated disco look. So the idea was to create this bright palette and let it play from there. Matt programmed the lighting to the beat which helped a lot as well. My favorite sequence was the "Big Kiss". We sneaked a projector directly behind talent as the backlight. Matt and I's goal was to have every lighting effect and transition happen in camera. It helped make the scene even more surreal and romantic. If you look closely in the shot you can see the projector sitting smack dab in the middle of the frame, lol. But as soon as it struck on it definitely gives you that WOW moment which was what we were looking for.
"Keep us Apart" was also one of our favorites from you. How did the concept for it come about? How was the "gif" effect done?
The concept was Phillip R. Lopez's idea. He's a great director filled with crazy ideas. He's a director that always wants to challenge his DPs, and it's the greatest thing because it always wants to make me push myself harder. For the "gif" effect, we didn't have the money to do motion control so we ended up using a series of cheese plates and c-stand arms to create a tri-camera mounting system where we had 3 Sony a7s's paired with 18mm Cooke s3's. We had two on the bottom and one on the top creating a triangle - and that's how we pulled off the stereoscopic effect. It was really trial and error on the shoot, some of them worked out while some of them not so much. But we always had it on stand-by on set and used it when we could. The rest of the video was shot on Alexa with vintage Cooke Varotal Zoom.
Was there a particular video or turning point in your career that got you to where you are now?
My turning point definitely was Priory "Weekend." It had such a strong narrative, and for me, narrative is really what I want to focus on. We took that approach on it and gave it a true cinematic vibe. We had the time to sit down and sort every detail out which was great. Music videos today have such a fast turnaround time that you rarely given the chance to sit down with the department heads to convey the proper look that you want to achieve. After that video, work started to pick up, and I started working with new directors. Since then, I've made some more narrative shorts that I'm super happy with.
If you had one piece of advice to give to young DPs, what would it be?
Just keep shooting and don't discourage yourself. We live in an age where media is everywhere and the ability to create a good looking image is possible on your phone. People often get discouraged on what they see on social media but the truth is everybody has their own look and aesthetic and your work doesn't necessarily have to fit the mold. We're losing individuality in art right now, and I think the most important thing is to be an individual - have your own artistic voice.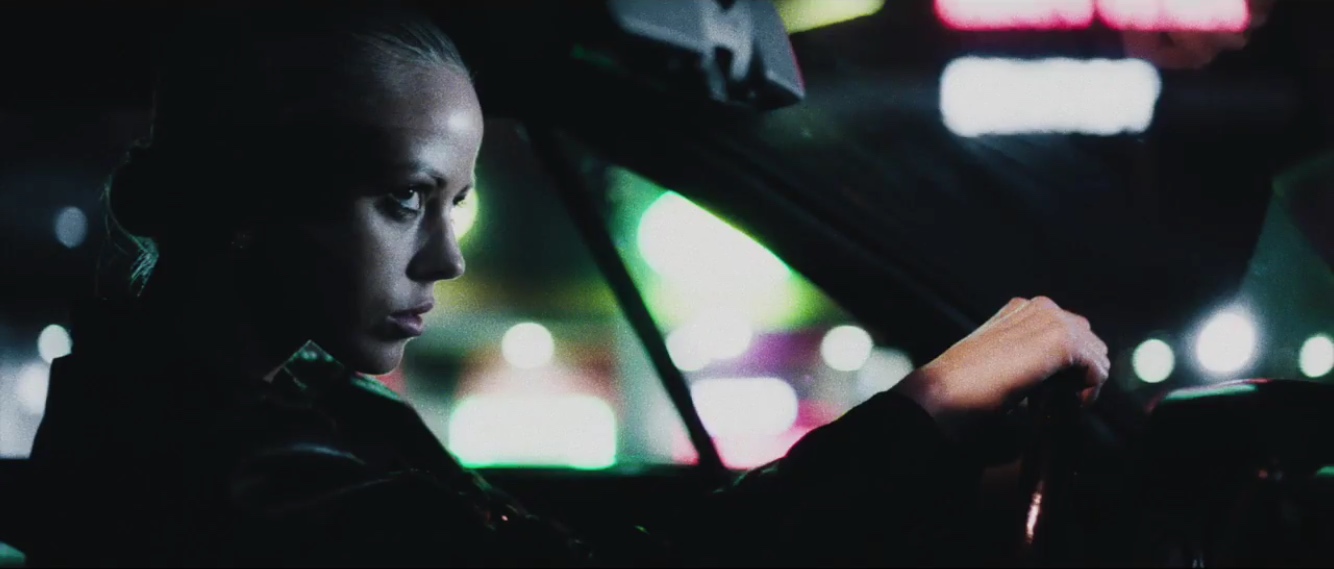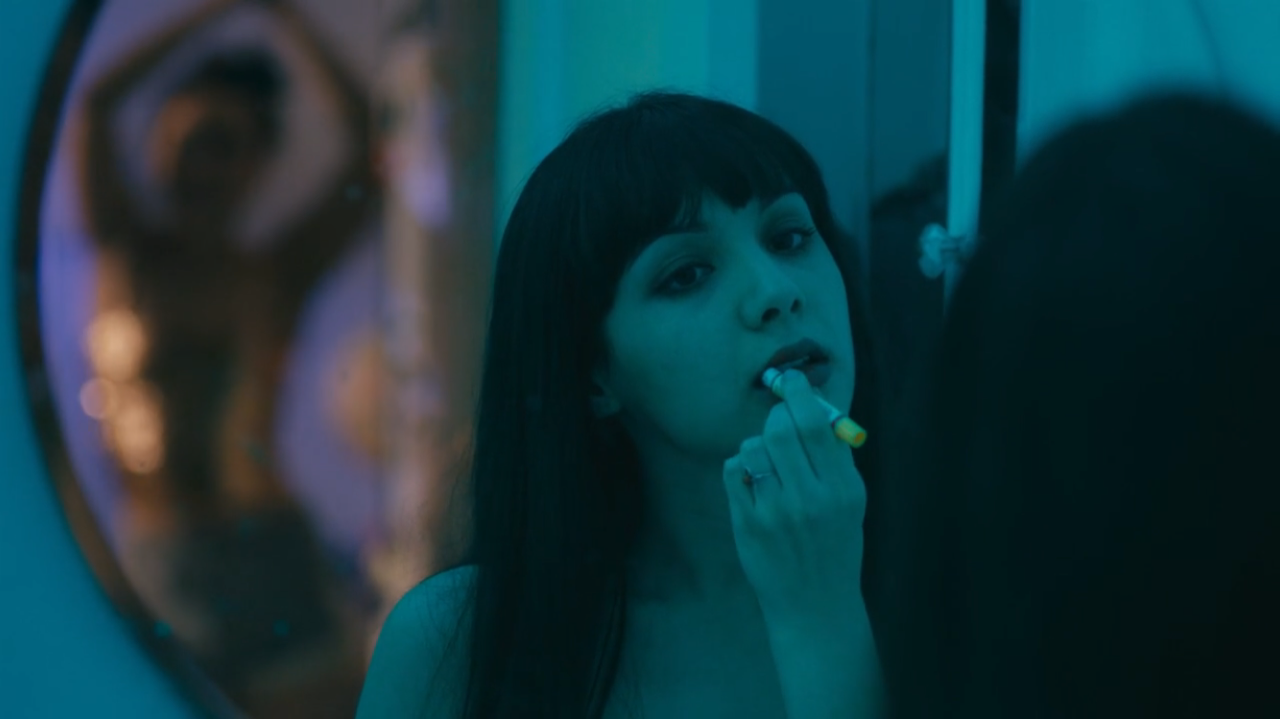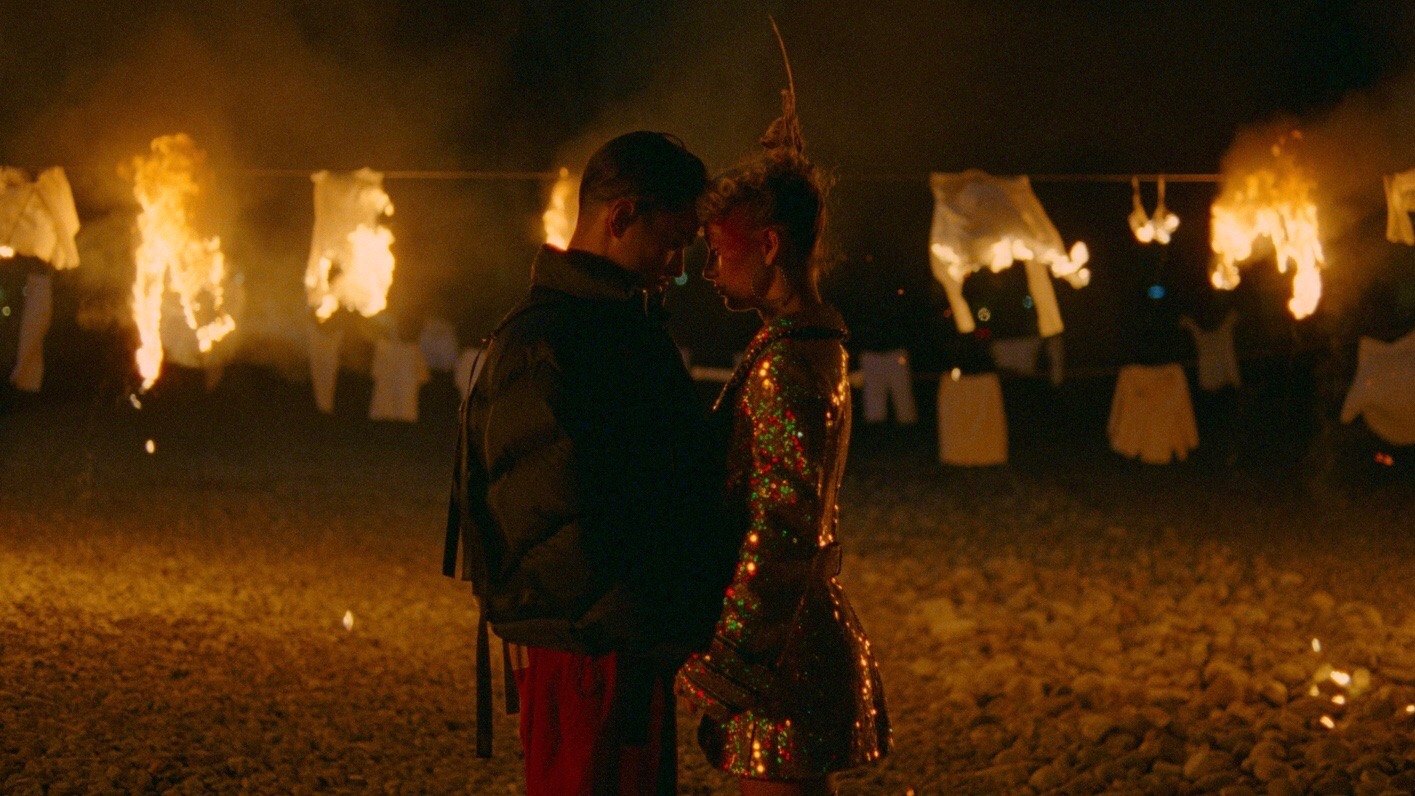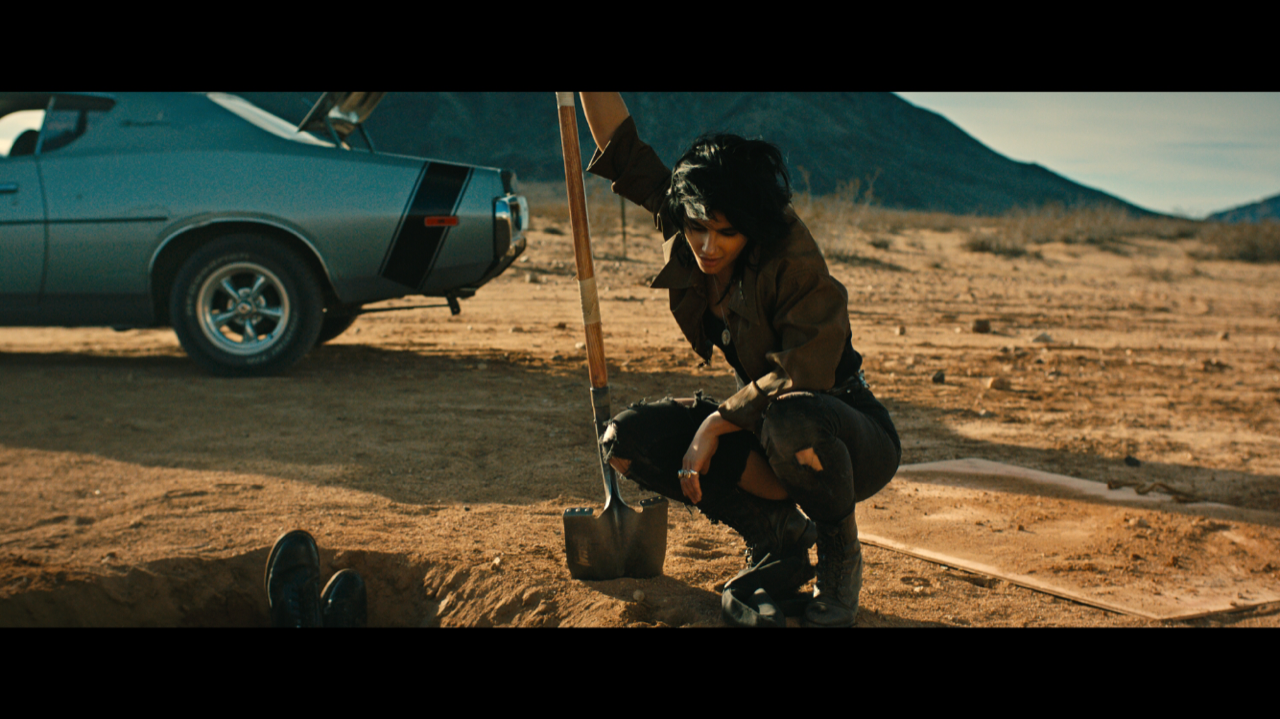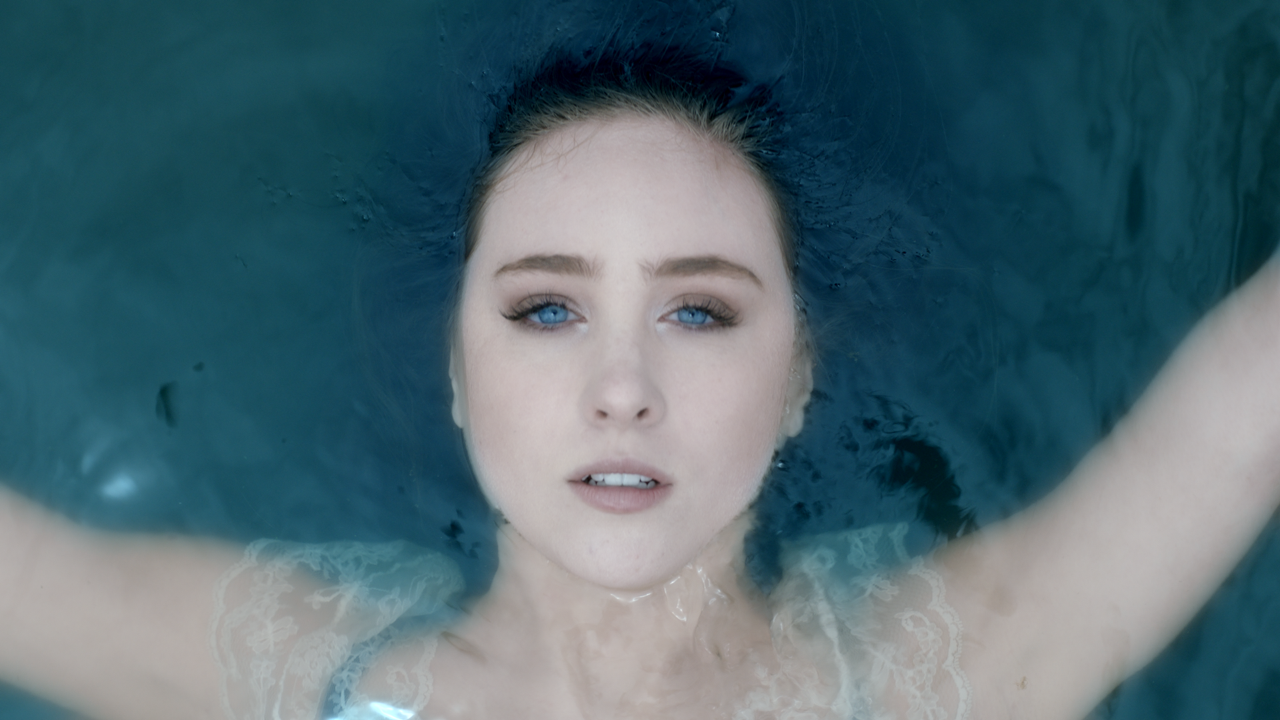 Any upcoming projects you would like us to know about?
I have a fun commercial with Phillip R. Lopez coming up, so I'm really excited about that. I just shot a J-pop video on 35mm that is out now, as well as an action short film entitled "Urchin" that's currently played at Fantasia International Film Festival.
More of Dannel's work can be seen on his Website and on Instagram