Laurence Jacobs
Laurence Jacobs is a director based in Los Angeles specializing in music video and narrative content. His work is known for its grounded, naturalistic, evocative, and surreal qualities. Most recently, Laurence directed Have You Ever Seen The Rain, the newest music video for Credence Clearwater Revival. We had a chance to sit down with Laurence and learn more about his journey.
Tell us a bit about yourself. How did you first get into directing?
I grew up in LA so, naturally, I was surrounded by the entertainment industry. There's billboards everywhere, somebody's parent is an agent...you're kinda suffocated by it. So, you either concede, or you become a lawyer or doctor or neurologist or something. I did the former. When I was in middle school, I had a camcorder and I would make these stupid little videos with my friends. I used iMovie and taught myself how to edit from scratch. Later on, I went to NYU and did film school there. I got into the program by making this little rom-com thing. It was my version of a Nora Ephron thing...something a little silly, but heartfelt. But when I got to NYU, the environment felt so competitive and serious. Like, unless you had figured out your directing style, everyone was trying to be the next PT Anderson or Darren Aronofsky. Including me. So, after I graduated, it took me a couple years to step away from that mold and find newer, more personal influences. What was my filmmaking voice like before NYU? Why did I get into this thing in the first place?
How have your life experiences, primarily growing up in LA and going to school at NYU for film, impact the way you create content?
I think part of me wants to be more experimental and weird, and the other part of me wants to make the biggest movie of all time. It's that sort of Hollywood influence that clashes with my introverted, darker self. But I think living in LA has been helpful, especially by working in the film industry. Right out of college, I worked at a management company and then for a studio. I would watch these managers and producers hustle and push and network like crazy. And I kind of adopted that approach which has really helped me produce my own work. To be a director you have to produce yourself. You have to manage yourself, so being able to wear those different hats is helpful.
We absolutely loved your most recent project, the new music video for "Have You Ever Seen The Rain" by Creedence Clearwater Revival. What was the experience like creating this project and what does it mean to you to be able to create content for such an important group in Rock history?
Because I work at Concord Music, I help produce music videos for different artists at the company; some frontline artists, some catalog. Last year, I helped commission a video for CCR's "Fortunate Son". That track had never had an official video before, so that was exciting. After that project, I took it upon myself to pitch an idea for a different CCR song. So, I got together with a writing buddy of mine, and we just brainstormed concepts for "Have You Ever Seen The Rain". We knew what the feeling was--big and amazing energy, yet a sense of melancholy. Hopeful, but kinda sad. We were just trying to figure out what the right concept was, and how to express those feelings in two and a half minutes. So we wrote an outline which I expanded into a visual treatment. I then pitched to the label, Craft Recordings, and began packaging the actors. That was the inception.
The experience? Well, we wrote the story in May of 2018, and the project was officially greenlit in August. Jack and our other actress [Erin Moriarty] had just finished working on this Amazon show "The Boys". They filmed six months together, non-stop in Canada, so we were just waiting for their schedules to open up. Once it did, we all traveled to Manhattan, Montana which is a suburb near Bozeman. I hired my team here in LA--our writer/producer Luke Klompien, cinematographer Farhad Dehlvi, production designer Meg Sunzeri, and wardrobe stylist Whitney Farrer. We all just flew there...the rest of the crew were locals. We filmed two and a half days and literally ran around with an Alexa Mini. Zeiss hooked us up with a whole kit of prime lenses, which was so kind of them. It was incredibly humbling because, you know, when you're close to a project, you just get stressed out about making it good, making it happen. And sometimes, you lose sight of why you're making it happen. The experience was wonderful because we met so many locals who were just so kind and giving. They just wanted to help us and their gratitude became fuel. For me and for our crew. That kind of Montanian hospitality was a beautiful contrast to LA's sometimes jaded, narcissistic vibe.
It's incredibly stressful to try and live up to the credibility of a band who has not only affected my life, but is so iconic. Whether you know CCR or not doesn't matter--you still know their music. Because most people know CCR's music through vietnam footage or Forrest Gump, the challenge was: How do we do something different here? Something that satisfies the original customer, but also piques a new audience. So, the fact that we made something that people liked, and was able to live on its own is cool.
We know that you're a huge music buff. Tell us a bit about your work with Concord Music?
I started working for Concord in April of 2016. I direct, produce, and edit video content of all types. And I used to commission stuff as well. We have a couple different editors in house and we service all the different labels that Concord partners with. We have the cool indie-label, a folk label, a punk label, some alternative stuff...so the gambit of music is far reaching. What's exciting about my job is, unlike feature films or development, I get to make something new every day. Sometimes five times a day. One day, I'm commissioning a video for a new artist; the next, I'm scheduling a live performance with Melissa Etheridge; another day, I'm directing an interview with Andrew Bird.
I like that you constantly get to work with different genres, and that everyone has their own personality. That's challenging at times, but what I remind myself is--I'm here to help someone create their thing; I'm not necessarily creating my thing. Because it really is the artist's vision. St. Vincent has a completely autonomous style and understanding how she views the world is important. I've tried to remember that with every project I work on. But ultimately, I'm really lucky because I get to evolve my filmmaking style through my day job, which a lot of people don't get to do. Of course there's admin work like everything else, but the reason I went to film school is because I wanted to make art. So the fact that I get to do that for a living is something I will never complain about. So, I feel grateful in that sense.
What's one piece of advice that you would give to yourself when just starting to direct, knowing what you know now?
I'd probably tell my younger self to just make stuff, whether or not someone sees it. When I was in my early twenties, I was overly self-conscious. I worried about getting into big festivals, or having a video go viral. The truth is that it doesn't matter at that age. When you're starting out, you just need to develop your craft, build your taste, watch tons of movies, and just figure out what's inspiring to you. I'd recommend to any young kid out there to just go for it. Don't make any excuses and just make stuff that speaks to you. Find references, but also reference your own personality in your work. Just be absolutely true to yourself and make art that you would want to watch.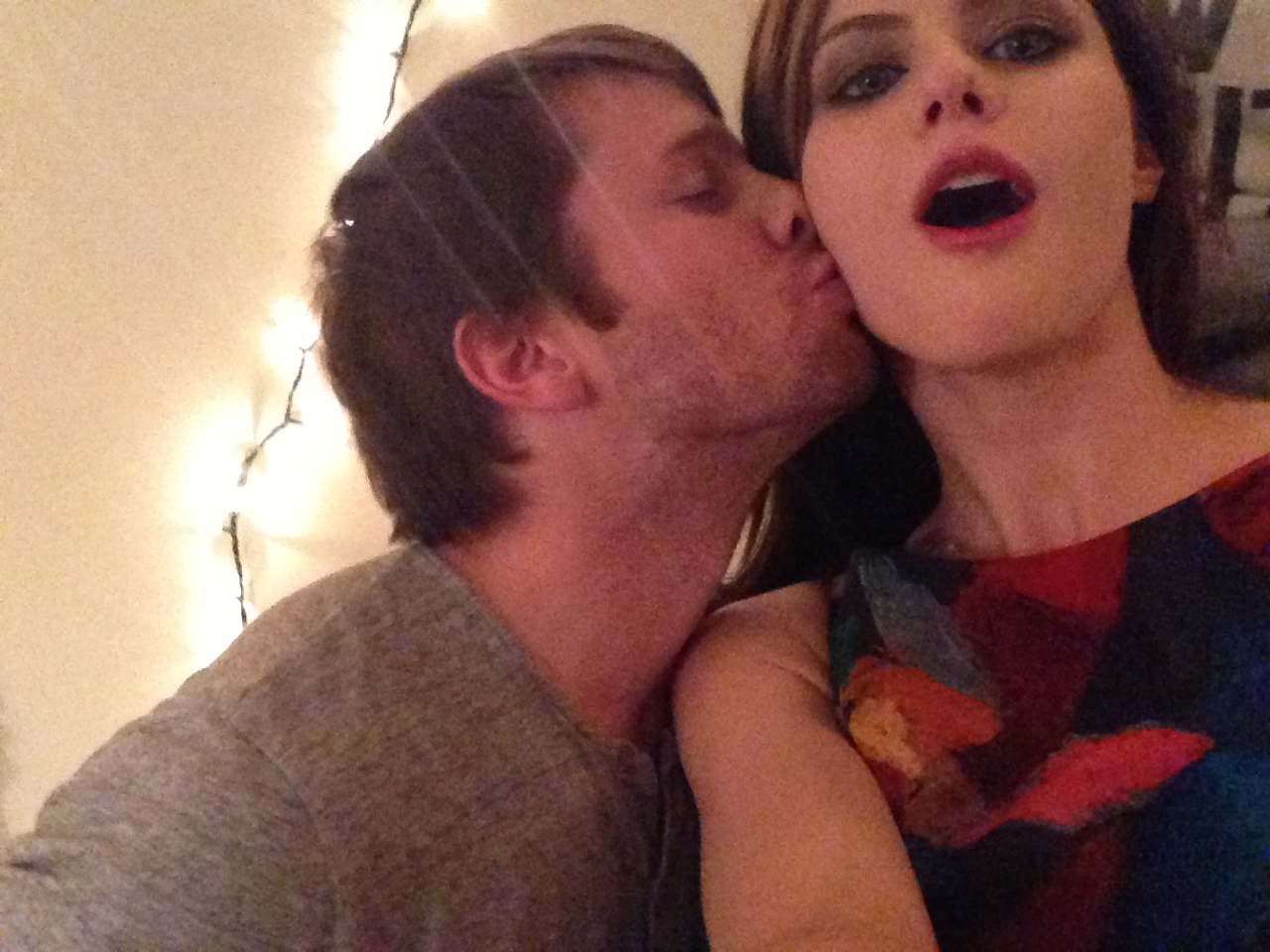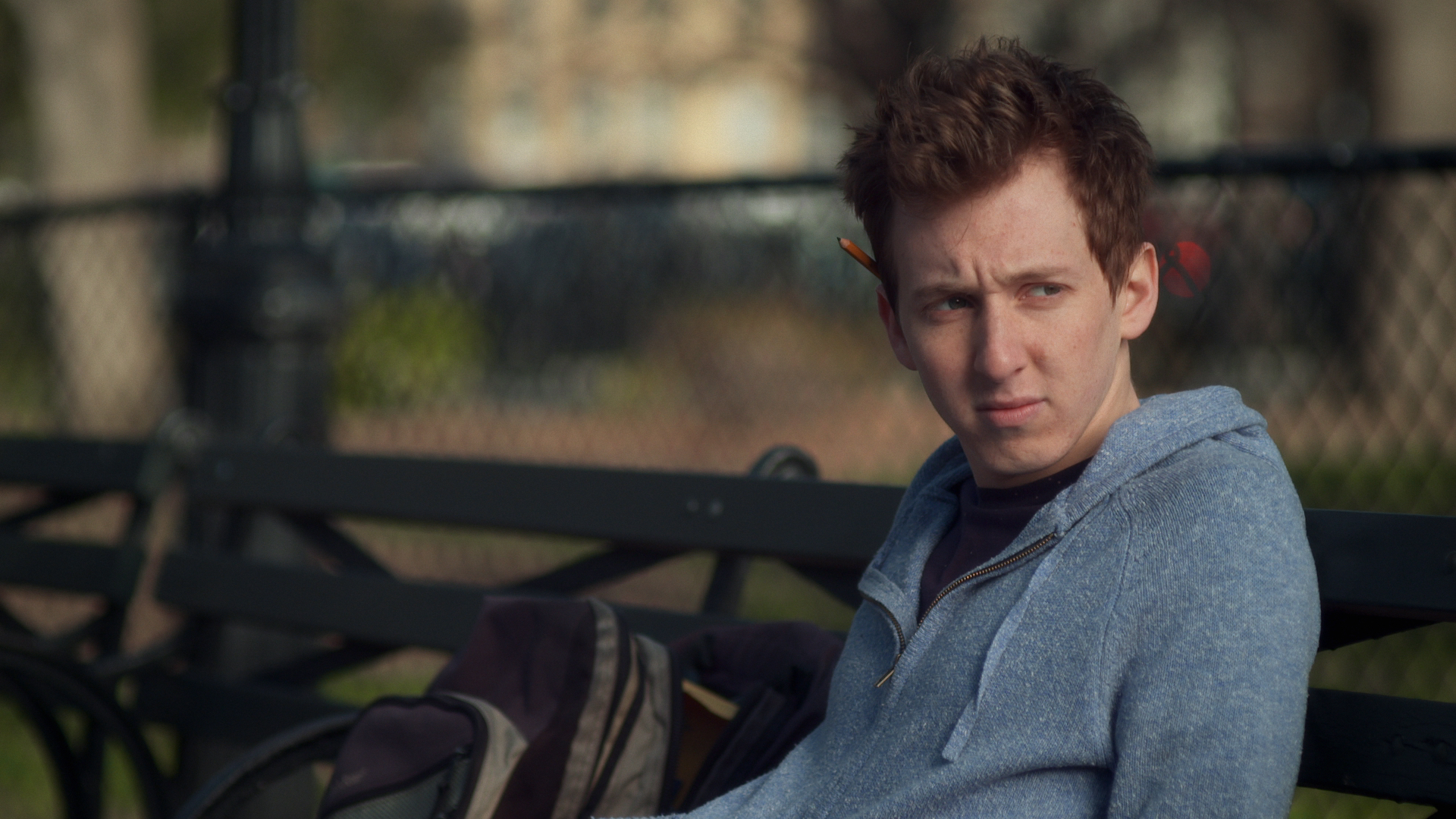 Do you have a favorite project or one that's marked a change in your career?
As a filmmaker, you're kinda like a father to your work, so you have all these babies. The CCR video is like my new kid. It's the most special, right now, therefore it's my favorite baby. My sister Jess and I directed a short film in 2013 called Life in Text. It was this drama about a guy who relives a lost relationship inside a text message world. Before that, I had little success with other projects. I directed spec videos that didn't get me signed.
At NYU, I spent way too much time and money on my thesis, which pretty much went nowhere. Life in Text was cathartic for me because even though we didn't get into many festivals, it gave me incredible confidence in my filmmaking ability. Like I was saying earlier, in film school, there's this self-serious expectation that you need to be an auteur and make Boogie Nights by age 25. Or you need to emulate Lena Dunham's breakout career. Because none of that happened to me, I learned to embrace the idea that "it's a marathon, not a sprint." And so, by making a short film that I was really proud of, and more importantly, reflected my sensibility, that project was so helpful. It convinced me that I can do this for a living. That I could be happy if I just stayed true to myself.
How do you hope to see your work evolve over the next 5 years? Any upcoming projects that you can tell us about?
I think the whole power of storytelling, be it narrative, doc, music video, or any medium, is that hopefully, you're opening someone's mind to a new possibility...a new perspective on a subject matter that might be foreign or even familiar to you. Of course, I love movies that help me unwind after a long day at work. But, I think, at its core, real art is transformative. I hope my work becomes more subversive, and relies less on structure and more on feeling. I really want to take more risks and just go for it.
I'm currently directing this really absurd idea. It's a cross between a bank robbery scene and a dance video. I hired a music producer to create original music and it's all come together in the most unexpected, cool way. So yeah, it's this weird project. And I guess it's most reflective of the kind of genre-bending stuff I want to make in the future. So, for that reason, I guess it's the big one. But I say that everytime I gear up to direct something. So who knows anymore!
More of Laurence's work can be seen on his Website and on Instagram