Joe Sill
Joe Sill is a director based in Los Angeles specializing in Sci-Fi and Thriller content with an escapist focused genre-storytelling grounded in core human themes. Throughout his career, Joe has directed content for clients including Apple, NASA, Nike, Disney, CITIZEN, and Mortal Kombat.
What made you want to initially become a director?
I grew up watching behind the scenes documentaries of the movies I loved. I was fascinated by witnessing hundreds of craftsmen and women coming together to build out entire worlds such as The Lord of the Rings, Pan's Labyrinth, Star Wars, and The Matrix -- among others. When I got my hands on my family's camcorder and started making short films with friends that I would later edit on my computer and scan through online tutorials to learn rudimentary visual effects I could implement, I knew that my curiosity had reached a point in which there was no turning back. I had to learn how to make films that explored my imagination at the highest level, and in discovering each new magic trick I stepped further behind the curtain until I realized this had to be my life's passion.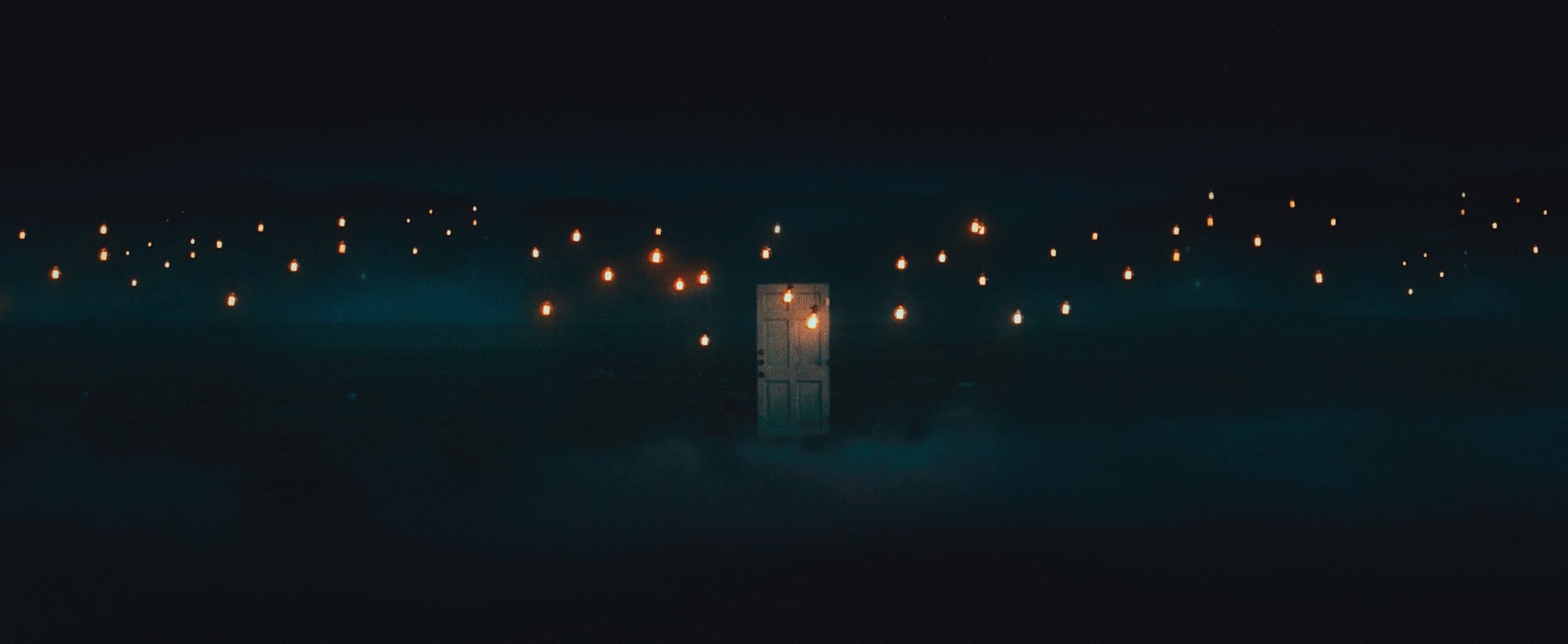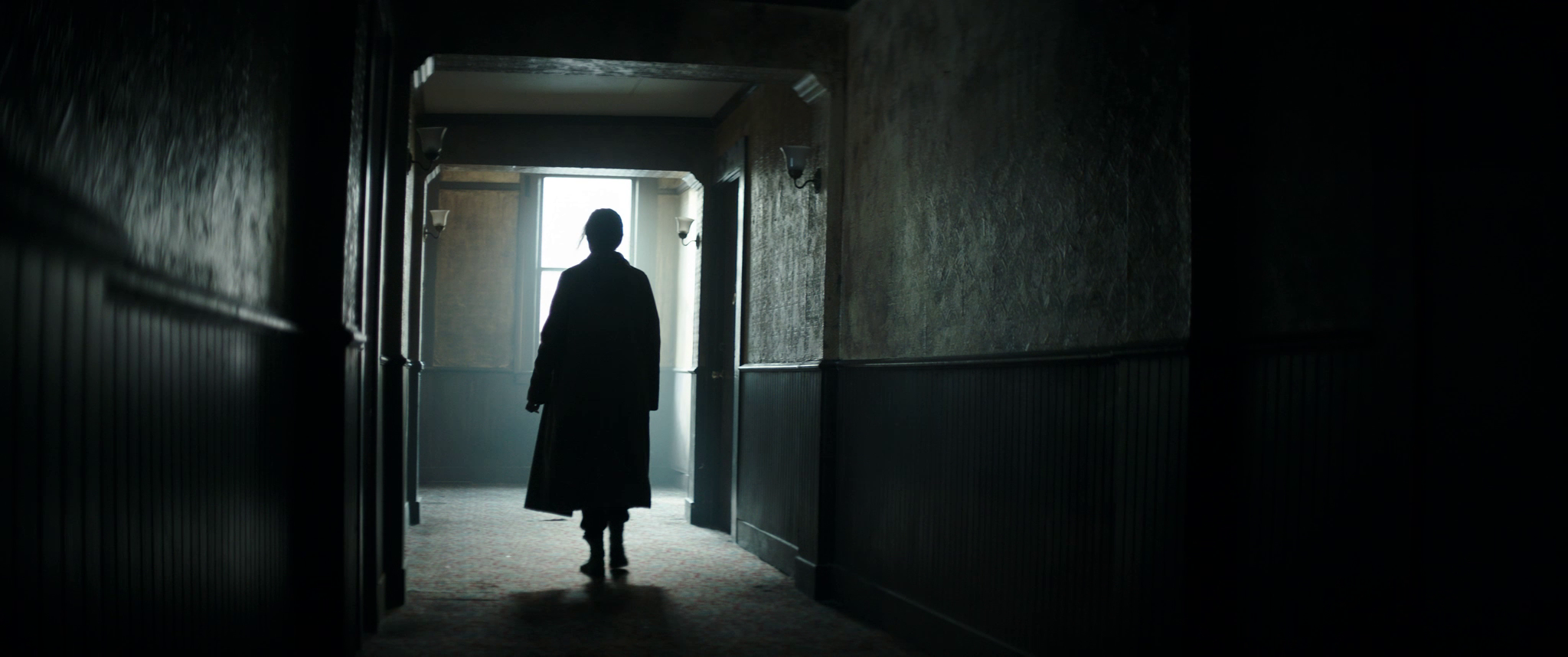 Were there any mentors that encouraged and/or guided you? What were some lessons you learned from them?
My grandfather taught me how to paint and how to visualize the worlds I had in my head. He was a painter of romantic images -- but I was obsessed with surrealism, so I would find myself twisting reality and adding fantastical things into real-world backdrops. These were my first steps into visual storytelling. My mother encouraged my fascination in music, imploring my studies in piano performance and composition, which would later inform my taste in rhythm and tempo for crafting atmosphere and feeling an edit. My father and my first high school film teacher both instilled leadership sensibilities in me -- my father was a teacher, and my high school teacher was a football coach. Both taught me big lessons on how to navigate confidently working with a team of people -- and how to lead with precision as well as compassion, and how to listen to others and understand teammates' needs. I'd go on to study in a high school film program that gave me the tools to encourage my curiosities at a professional level, and I'd go to film school to study the craft holistically. Later, I'd intern at Anonymous Content where I'd second-hand learn from my idols by watching their earliest works, listen to them pitch an idea on calls, and witness projects come to life from ideation to pitch to finished product -- realizing that the path to directing really is to find a way to consistently be directing, both in short form and eventually in long form. From that point forward, I'd learn from project to project in a professional career, developing new techniques and people skills along the way.
"Take Flight" was absolutely incredible. What was the inspiration behind that music video and what was the creation process like?
The music video was meant to capture the feeling of a woman searching for a new home -- desperate to escape her own for the fantasies of another, only to find that when she got there, that home she was searching for might have been with her all along. Many visual and surrealistic inspirations came from M.C. Escher and Salvador Dali paintings, as well as films like Inception and many Miyazaki animes. The creation was an amalgamation of both emotional and technical storytelling -- the artist and I would deep-dive into the character we wanted to craft, and my department heads and I would figure out clever ways to puzzle piece these images together through a combination of practical setpiece builds and on-set effects that would later blend in with visual effects matte paintings and digital effects.
What is your favorite project that you've worked on?
My favorite project would have to be a short experimental film I made for Apple and NASA -- where we explored the crossovers and interconnectivities of music and science. I got to craft macro and micro images that blur the lines of space exploration, music, and the evolution of life in general. Big, lofty ideas -- but I was excited to work at such a grand level for a really special moment in history. Working with Apple and the team at JPL was a true joy -- and the film was composed by Trent Reznor and Atticus Ross, who are legends that I've admired for a long time.
What has been your most challenging project? What made it challenging?
My most challenging project would have to be my first feature film, STRAY. It was a huge undertaking to go from :30, :60 and 4 minute projects to 90 minutes -- and to tell a story that required large-scope visual moments for $500,000 and a total of 17 shoot days. It required re-wiring the brain to always be on your toes because you'd shoot so quickly, but also to maintain your stamina so you didn't burn out by the third and fourth weeks of production. It was a big exercise in pre-production as well as post-production because the resources were so limited, and it has helped develop new skillsets and perspective that I can use to approach other long form projects in the future. The project also allowed me to get acknowledged as a Filmmaker to Watch by Variety, which is an acknowledgment of my work that I am very grateful for.
"Evolution" and "One Red Brick" are both so short yet so powerful. You do a great job of conveying an impactful story in such a small amount of time. When working on these projects, how do you balance telling a story with time constraints on telling that story?
:30 and :60 are extremely restrained time frames to tell a story -- so trying to create a beginning, middle and end are sometimes limited to 3 or 4 shots. You can fit a lot of storytelling into a single frame through the use of foreground, midground and background -- and through suggestion at the beginning of a frame and then revealing something to an audience at the end of it. And you have to cram a lot into a little -- so knowing how to compose a frame so that multiple story points are being communicated at once is integral to getting a bigger idea into a small window like that.
Any upcoming projects you want to tell us about?
I'm in development on about four feature projects in varying capacity of development -- and I'm in post on a commercial with some Interstellar-inspired imagery as well as another experimental science fiction film for the Japanese brand Hitachi. I'm really excited and constantly grateful to be able to work in this particular field as well as in the particular style of storytelling that I know how to communicate best in.
More of Joe's work can be seen on his Website and on Instagram