Crille Forsberg
Crille Forsberg is a cinematographer from Stockholm, currently based in Venice Beach, CA. He uses kinetic, dynamic camera movements and incorporates complex lighting in his projects. Throughout his career, Crille has worked with brands and artists including H&M, LG, Zayn, David Bowie and Adele.
How did you interest and career in cinematography first begin?
It was quite a trip to be honest since I came from the opposite side of the camera - I actually started my process towards cinematography as a professional skier in ski movies when I lived In Chamonix, France. Previously I had been a carpenter for many years. I saw an opportunity to participate in various ski movies for a few years and I decided to quit my job as a carpenter and work fulltime as a skier. One day two other skiers and myself realized we had the opportunity to create our own ski movies for our ski sponsors as a bonus. This quickly became quite serious and I was tired of not having enough slo-motion so we borrowed money from our mums and bought what was (at the time) a state of the art Action MAster 500 16mm High-speed camera. Our normal camera device was an old 16mm camera that only recorded at 50fps so after purchasing this Action Master it was absoluteley mindblowing seeing the rushes of images at such high speed as 250fps or 400fps . That was the turning point for me and I knew that this would be my passion. The transition from having been an athlete to becoming producer/cameraman was seamless because I was still participating in many of our own productions.I worked as a skier and shot for US based Fall Line Films , RAP Films and other various snowboard Filmmakers when they came to Chamoninx and when we were not shooting our own films.One day we got a call from the legend - Warren Miller. He needed me and my friends to shoot a sequence in Chamonix featuring some of Warren Miller skiers like Glen Plake ( Yes that Glen Plake! The Amazing Artist Skier with the Mohawk that challenged Phil Mahre in K2 ads). Just like that, I became a professional cinematographer. Chamoinx created my kinetic style and definitely shaped my skills to be adaptive with my light later in my career. But how did I get into Lighting a scene? Sometimes one has to be in the right place at the right time and also get a chance. I was exactly in that place visiting Stockholm when somebody who had seen my snowboard films asked me to shoot a Rap music video for a Swedish Band Infinite Mass. I had no clue how to use lights but I said yes - hell yeah I can do it. I had to do some research and I think it was the Terminator blue light that inspired my light setup for that video. The Video came out very blue and moody which propelled me into my first feature film that also was entirely bluish and moody. Haha!
What is your favorite thing to shoot (commercials, music videos, narratives, etc) and why?
I cannot pick in favorite or one or the other. I need the diversity because each have their own special thrill. One common thing they all have is that cinematography is created through the collaboration with a director. That is what I love about this profession. The teamwork. Commercials - You get these amazing advertising creatives that comes to you with their short stories and a Director that also pushing. In that process one also get access to phenomenal technical tools because there is sometimes a very good budget. But the most fun is the fast pace and the striking images that need to tell something in each frame since it is such a short format. Narratives - You meet actors that comes with their great talent ready to perform and tell their take on a story. Then, you as a cinematographer together with the director are creating this space for the Actors so they can perform. Amazing. Music videos - Here is where my roots come from. Naked with limited equipment and timeframe you have to perform at 200% making sure you stand up for the musician who has worked so hard to create their art. Just wrapped 2 music videos Directed by Colin Solal Cardo , Booth shoot on 35mm.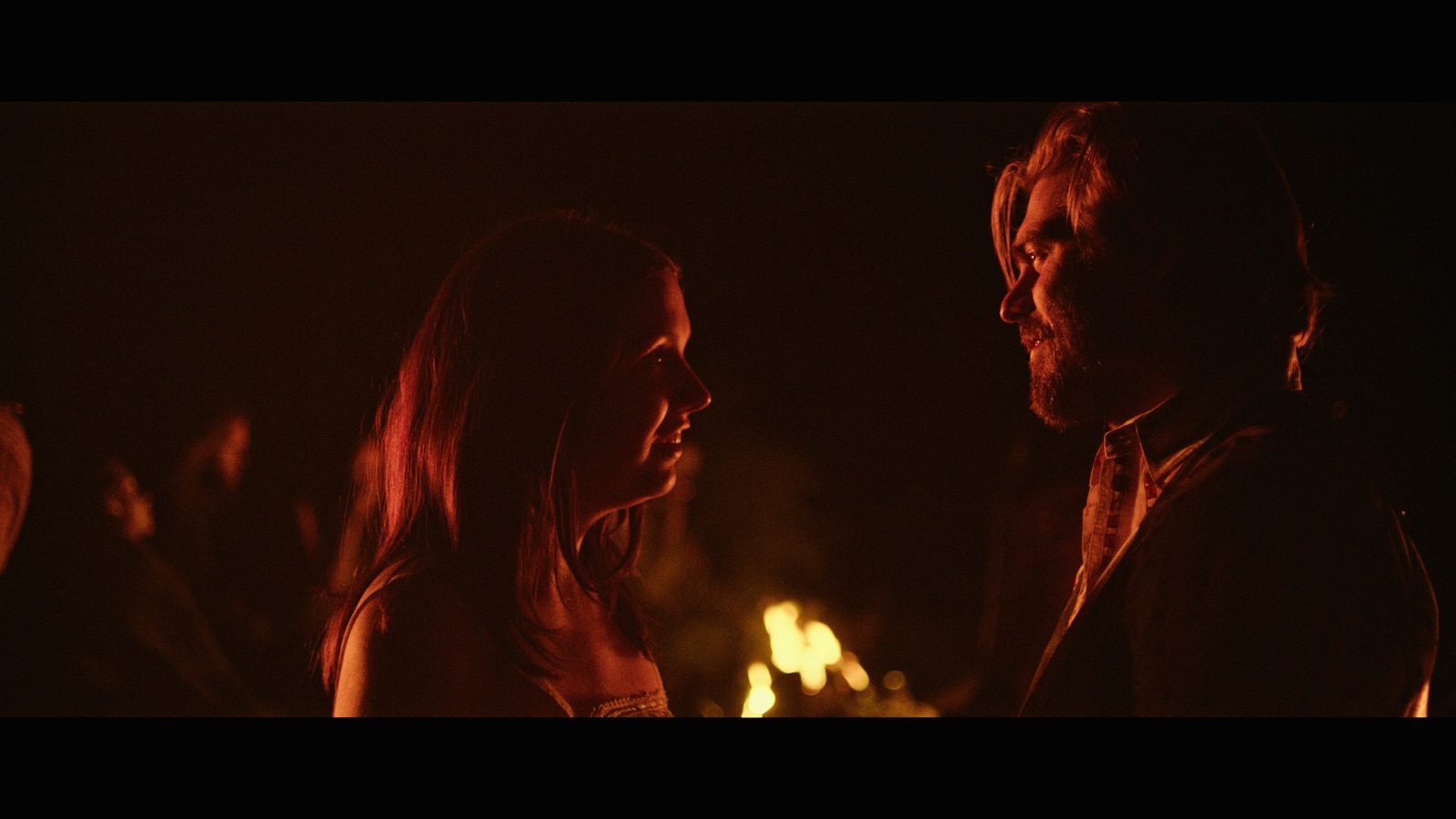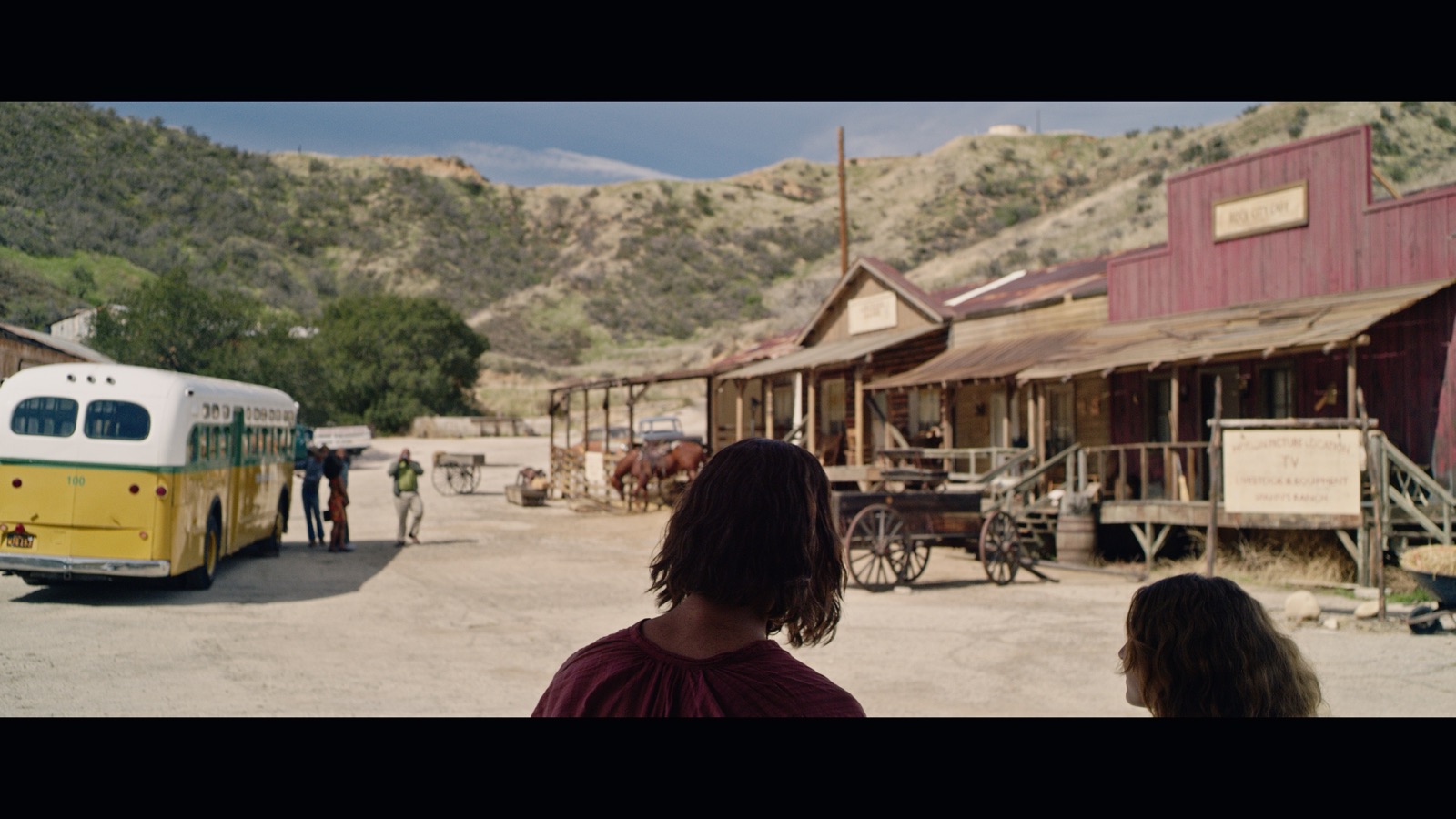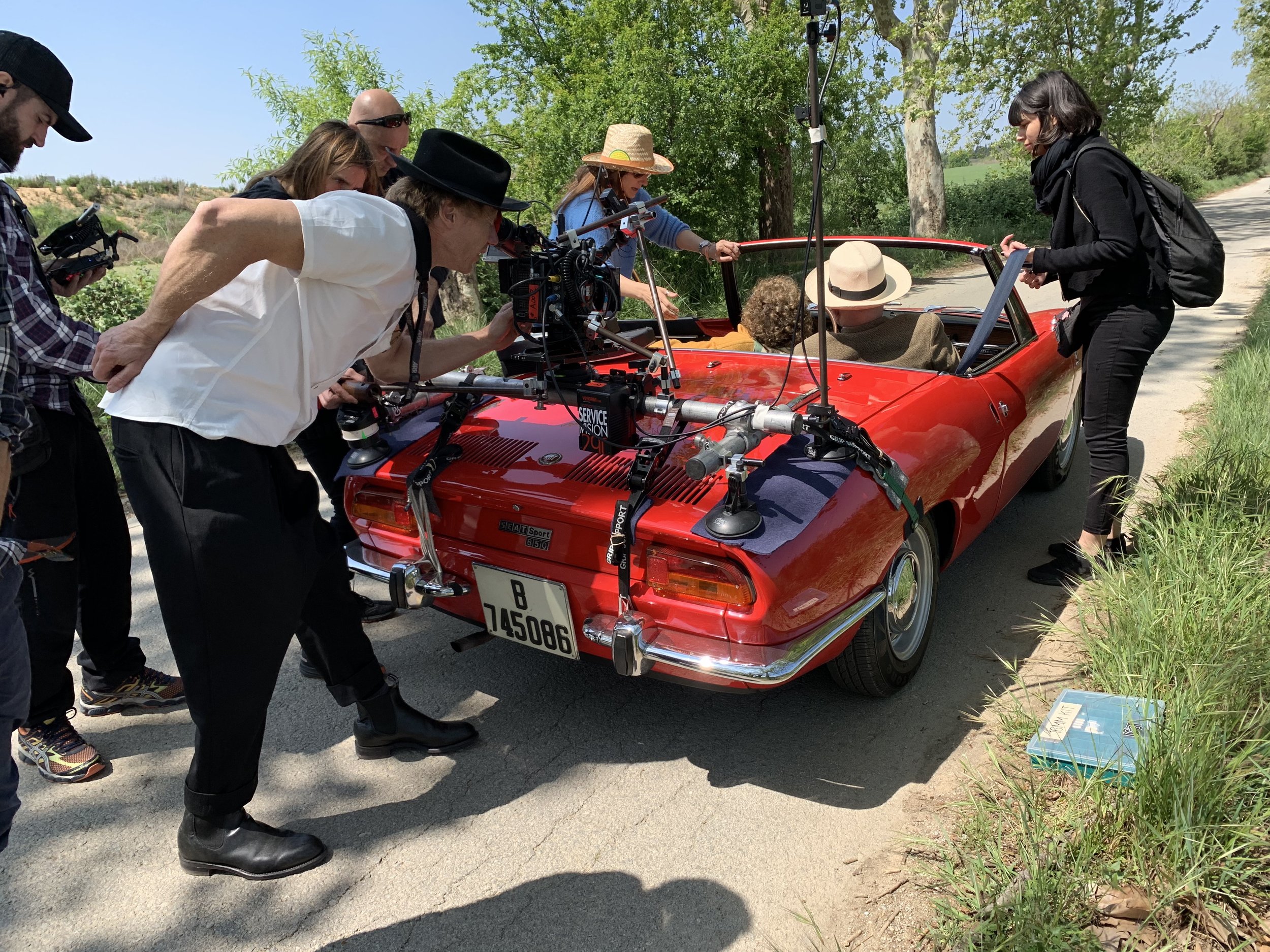 What was it like shooting Dusk Til Dawn?
This project was an absolute joy -Directer Marc Webb was so visual and sweet to work with. He gave me so much freedom in my framing and light. We had a few days prep here in LA which was great. Zayn was also very eager and always accessible on set to try out various things.
What was the inspiration behind that project?
Director Marc Webb had a vision to create a thriller/heist set up and look for Dusk Til Dawn with many locations around downtown LA to create a grand canvas for the video. We shot in only 2 days, here in LA, and Marc wanted it to be gritty and dark yet have nice colors to capture the great backdrop of LA.
What has been your favorite project that you've shot and why?
I think I have to mention 2 :
Music Video David Bowie "Lazarus" simply because he created an artform with his music with moving images as I know it and inspired so many musicians. It was an honor to have had this opportunity not only to meet David but to shoot what would become his very last video. Johan Rencks directed this amazing piece.
Music Video Christine and The Queens / Charli XCX " Gone" that I just shot. I had so much freedom to use all of my skills moving around and also used a lot of light to help tell the story. A mix of dark and bright light cues were employed throughout the song. Christine and Charli's very strong performances and music made it so much fun to shoot. Very honored to have been working with them and the amazing Director Colin Solal Cardo
What has been the most difficult project to shoot? What made it difficult?
Definitely, Robyn "Call your Girlfriend" - Directed by Max Vitali. It was an amazing experience with its many many light cues in a complete clean Studio. All the looks were created in camera with moving lights and my camera (hand held) , all in one take. No cut. All these aspects made it extremely challenging to not block any light that was placed on the floor as well as in the ceiling. I had to memorize every light cue so I would not shadow Robyn while she was performing all over the entire 80 x 30ft studio. Robyn gave everything in that song so I had to follow suit with my light and camera. Great Fun and big respect to our Producer Sophia Björkman that put the team together with short notice.
Any upcoming projects you want to tell us about?
I have an upcoming feature film about one of the greatest painters/performers that will be Directed by Mary Harron. I shot feature film "Charlie Says " for Mary last year that participated at Venice FIlmFestival and Tribeca.