Collages by Alex Eckman-Lawn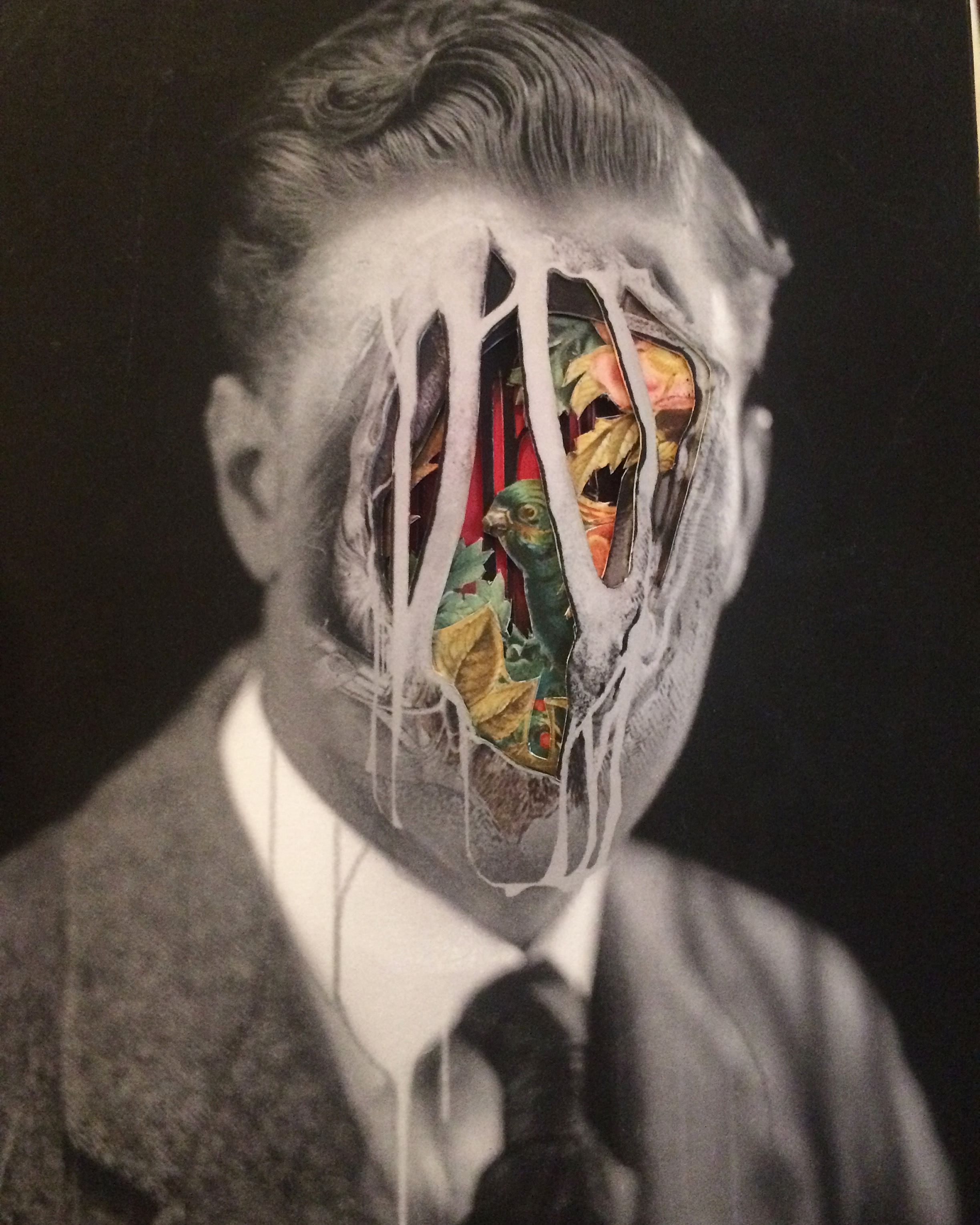 My work tends to deal with my fear of my own body, the feeling of being trapped in a decaying cage. I dissect my paper sculptures like a cadaver, sometimes violently cutting away at them. I burrow into the body, creating caverns and uncovering new spaces. The result can be harrowing, but at times comforting as well. In cutting through the layers of paper, I am given the opportunity to play both surgeon and architect, for once in complete control over what lies inside.
About The Artist
Alex Eckman-Lawn is a Philadelphia born illustrator who spends his days in the gutter and his nights in the sewer. Alex creates multi-layered, hand-cut, paper collages using everything from his original digital paintings to imagery from old medical texts. Each layer is spaced, creating a depth that draws you into the pieces. His work has appeared in comic books, on album covers, book covers, T-shirts, music videos, and posters. His cut paper works have most recently been on display at SCOPE Miami Beach, Art on Paper NY, Paradigm Gallery + Studio, Arch Enemy Arts, Art Dept., Gallery 1988, Crane Arts Ice Box, Bottleneck Gallery, and more. He is currently hard at work trying to burn his name into the ground and pull the sun out of the sky.
More of Alex's work can be seen on his Website and on Instagram