Illustrations by Pedro Corrêa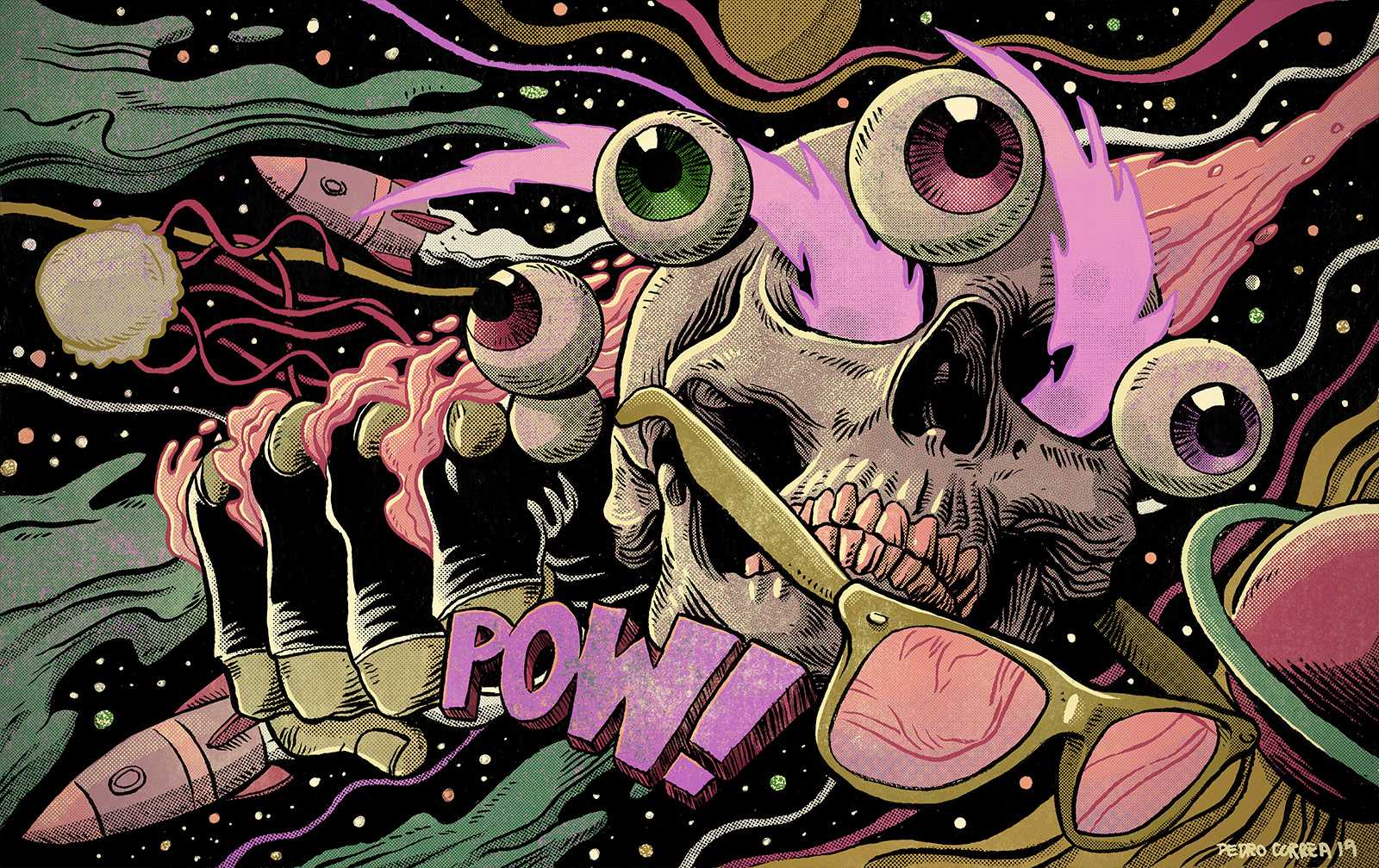 Since December 2017, I have been sponsored as an artist by Moleskine, and here are some illustrations that I've made since then. All illustrations were made using Brush or Pen over Moleskine Watercolor Album and colored and texturized digitally on Procreate and Photoshop. I made these pieces as an exercise of technique and creativity, always searching for improve my skills with analogical media (such ink and paper) once I got stuck during lots of years drawing with tablets. Once they're not commercial works, I tried to explore themes that I like the most, as skulls, underwater life and space.
About the Artist
Pedro Correa is a graphic designer and Illustrator based in Florianopolis, Brazil. In his illustrations, he tries to explore traditional media with a digital treatment, with subjects that vary from underwater creatures, flora motif, space and skulls. He has previously worked for companies including Universal Music, Netflix, Fox, The Intercept and Rolling Stone Magazine.