Creature of The Unconscious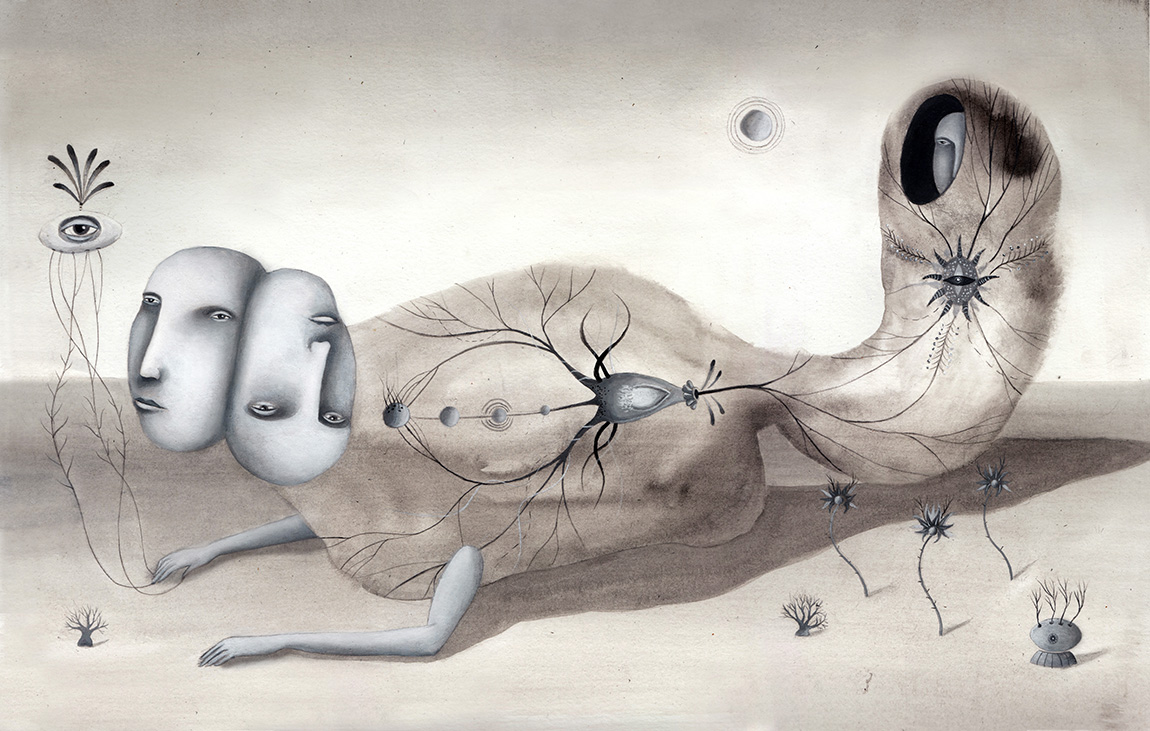 The "creature of the unconscious" series was born from the interpretation of a spot of ink created randomly on the sheet. The form that I have made from this stain has given me a particular creature. The unconscious is activated: the planning is refused for a lot of space to randomness, hence the title "creature of the unconscious". I intend to gather these creatures as a modern bestiary, creating a particular dreamlike dimension.
About the Artist
Eleonora Simeoni is an Italian illustrator and artist born in 1995. She currently studies at the Academy of Fine Arts in Bologna. Fascinated by all that is surreal and poetic, her subjects are born from the passion for surrealism, Nordic art, esotericism, books (bestiaries, novels, poems, stories). Her poetics is "a parallel world in which things do not appear as we see them."
More of Eleonora's work can be seen on Behance and on Instagram