Thought Contagion
I'm proud that we were able to create something sexy and cinematic reminiscent of early Tony Scott pictures, while flipping the genre on it's head by focusing on a powerful female lead. We wanted an aesthetic that felt 80's and glam but also had one foot firmly planted in something modern and new.
The shoot was visually ambitious and heavy on story beats which made for a creatively rewarding & equally difficult single night of shooting.
To combat this challenge we picked the few elements that would make the look sing no matter how fast we would have to go or how many things would inevitably change.
We backlit the entire street with 1 Digital Sputnik Beam on a condor and let the wet down and smoke do the rest. I try to light as much as possible with the mantra of "single source". These elements combined with neon placed in background and foreground allowed us to move relatively quickly while maintaining our controlled look. We accentuated on the ground…. Neon fill when needed, increasing the effect of car head light flares, things like that, but we were careful to never push back on our main emphasis of lighting, this huge blue smokey backlight.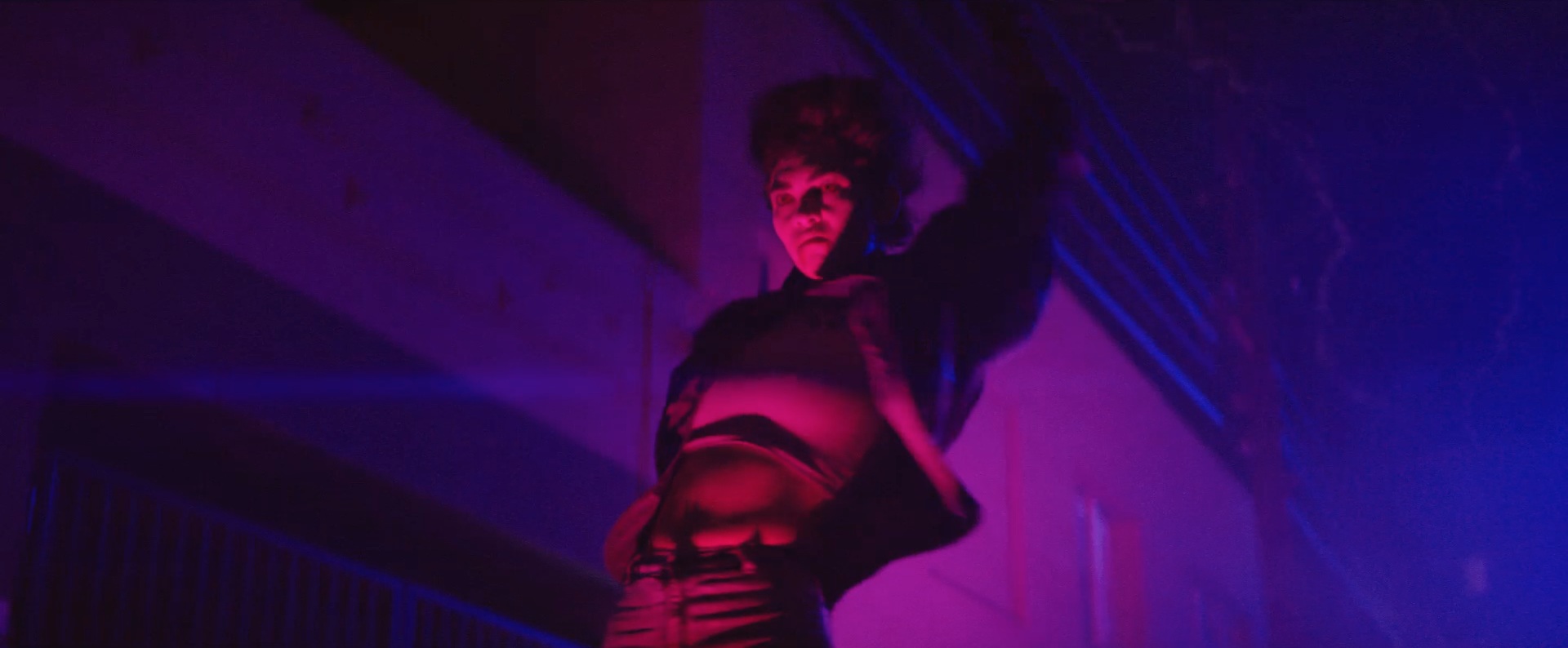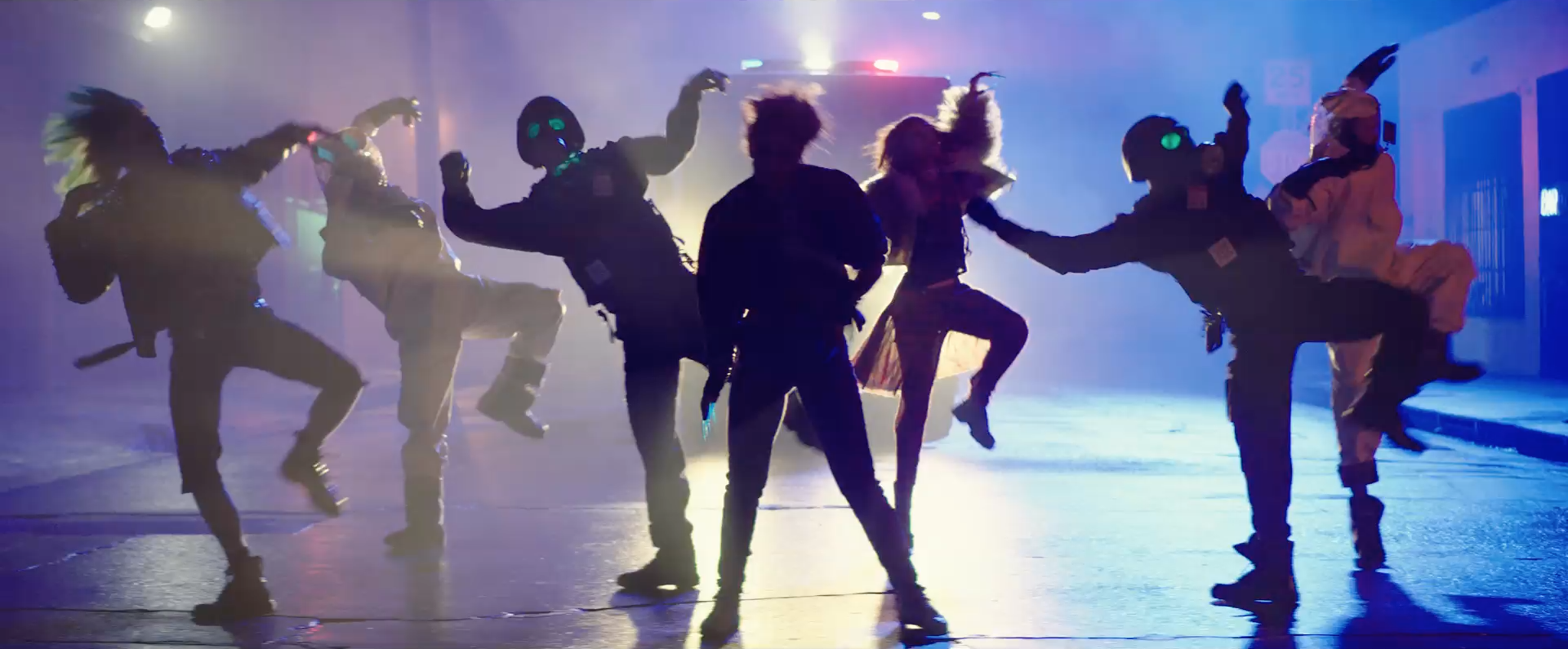 About the Artist
Todd Banhazl is a director of photography specializing in music video and other commercial work. His prior work includes shooting music videos for artists such as Lorde and Miley Cyrus, as well as commercials for clients including Samsung and Converse.
More of Todd's work can be seen on his Website and on Instagram