And, We Disappear
"This film is meant to be a hypnotic journey into the beginning stages of a woman's afterlife. As she wanders through her home and small town, drawn towards a mysterious light, she eventually comes to realize what has happened.
The most challenging part of the process was probably conceptualizing the story and tone in pre-production. I wanted to capture something that even to myself was a bit elusive at the time. Since this film takes place in the beginning stages of the afterlife, I wanted it to be a place that is both real and unreal. It is a transition between all that is familiar and whatever comes next. I really wanted to capture this strange and unsettling feeling that the woman has during this time. A lot of the prep period was spent with my Director of Photography (Norm Li, csc) coming up with how to create this feeling visually.
The shoot itself was extremely memorable. This film was a true passion project with a lot of my close friends coming together to help make this. We all went to Vancouver Island, where my parents live and where I grew up. Shooting in my childhood surroundings, and with so many people I love helping out, felt like a great way to make such a personal piece."
- Meredith Hama-Brown
Project Stills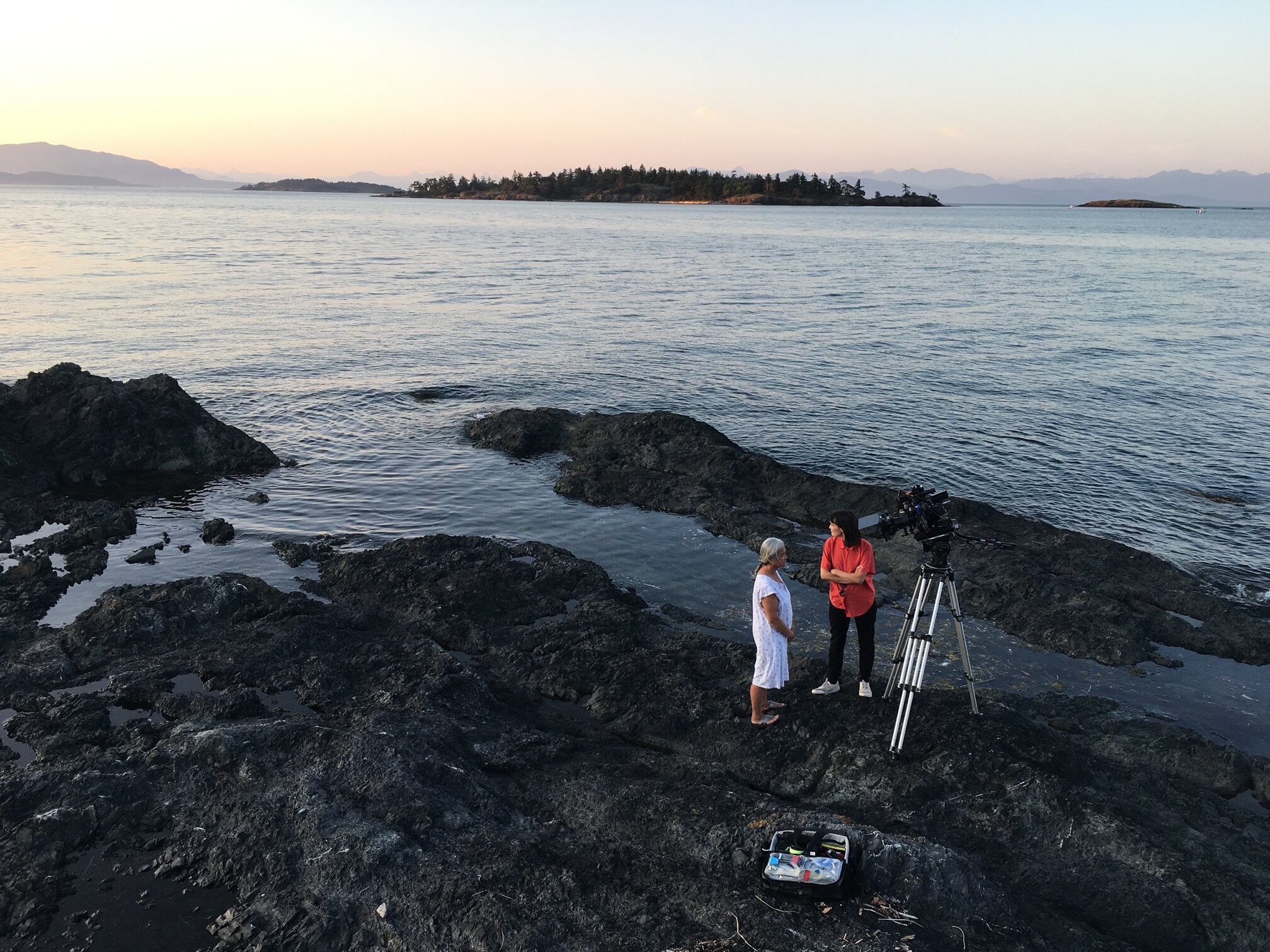 About the Artist
Meredith Hama-Brown is a writer/director whose narrative work has screened at various festivals worldwide such as: Palm Springs Shortfest, Shnit, Fantastic Fest and Fantasia International Film Festival. In 2018, her film "Broken Bunny" was awarded the 'Sea to Sky' award at the Vancouver International Film Festival and "Best Narrative Short" at Las Cruces Film Festival. Her experimental stop motion film, "Mind Mirror" was featured on Booooooom and Nowness Picks.


More of Meredith's work can be seen on her Website and on Instagram