More Than
"More Than" is an abstract fashion profile piece of activist, model, and journalist, Hailey Benton Gates, showcasing her push for sustainability in manufacturing clothing that reduces the excessive water use in the process. All shot on 16mm one day in downtown Los Angeles.
Having worked with Amber a few times in the past, I know she is all about experimenting and pushing what we've seen before to create something cinematic while also honest and human. That was part of our decision to shoot on film- we wanted this to have the texture and tactile feeling that is intrinsic to film. I know that Amber also wants to push the norm so we thought of ways could really take some risks with the images. Those bigger risks ended up boiling down to a strong in-camera filter that I custom made on the day using various materials and then also getting portraits that would not be considered traditionally "beautiful". Things like hard light, low angle looking up, wider lenses up close, and other things that are, borrowed from a French expression: "jolie laide"
Time, as usual was our biggest challenge. We had maybe 7-8 setups, with no pre-light day and its winter so daylight hours were short and this was all almost exclusively daylight shoot. We improvised at the end to find a way to work with the darkness and those ended up being some of my favorite scenes! For example, the location had a rudimentary hose that could run along the ceiling and they poked holes in it so create a sort of "shower" which is a generous word for that. But somehow, some backlight, some haze and longer lenses came together and we had a rain scene that to me looked like it was from a french romance film. Shooting on film has its own challenges as well. We had a lens issues where some of the rented lenses were a bit loose so the focus would bump the entire image up and down, some issues with magazine loading, and the video tap is rough and things look pretty blown out as we were sticking a very strong filter on it. There were definitely some moments where Amber would leave her monitor and slowly crept behind my shoulder and whispered "is this going to come out at all?" I know she trusts me, but if I had seen the monitor that she was seeing rather than looking through the viewfinder, I would be just as uneasy. And on top of all that, I was severely ill with some sort of flu that had me physically weak, fatigued and was even hard to hold the camera at times, so luckily I had stellar steadicam operator, Nick Müller pull some incredible moves on this fast paced shoot where we didn't have much or any rehearsal time. In fact our entire team really pulled through and helped us carry on from one setup after another without waiting a minute between.
For post, we got our film processed scanned at Fotokem in LA and then had to wait until the new year to receive it back and start editing with one of Amber's go-to's, Gianluigi Carella, an Italian maestro of cuts. Then we were lucky enough to steal some of Kath Raisch's skills to give this the color touch it needed. When Amber hit me up for this project, she was equally nervous and excited as it was a cool opportunity that we were give not much, but some funding to shoot this on film. It was a very tight squeeze being the end of the year and both she and I had come off of our biggest jobs of our careers in other parts of the globe until the night before hopping into the last 2 seats of a crowded 6AM flight to LA. We were both on the plane a bit deliriously putting together the shot list. But ultimately I wouldn't have it any other way as I think that sort of pressure and close collaboration with one another is what made come together the way it did.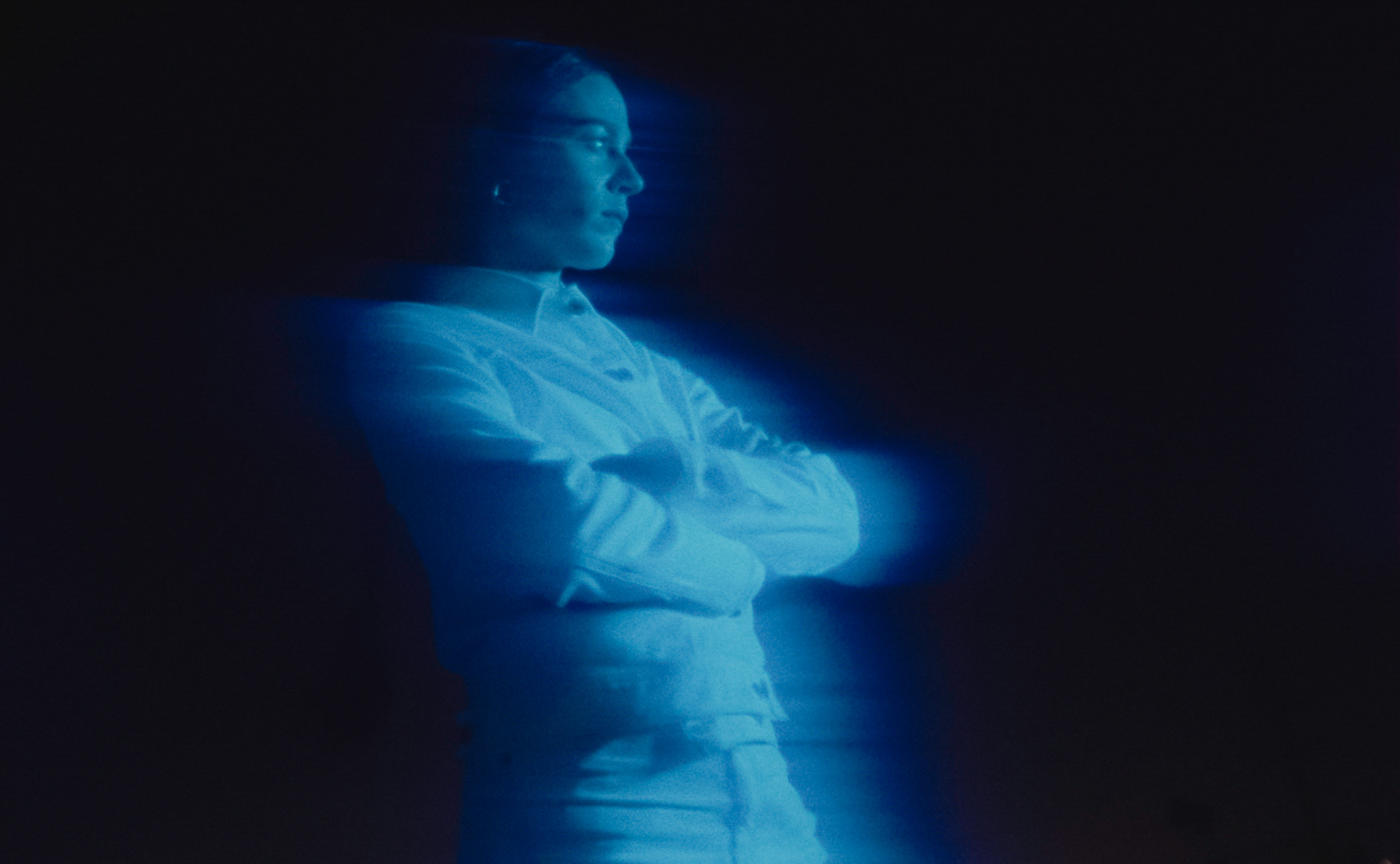 About the Artist
Gaul Porat is commercial and narrative cinematographer based in New York. Most recently, Gaul wrapped on a short film in Miami and a TV commercial for Johnnie Walker in South Africa. Currently, he is in prep for some upcoming travel projects as well as another passion project shooting on his film camera.
More of Gaul's work can be seen on his Website and on Instagram